Adult social care 'contributes £50.3 billion to English economy'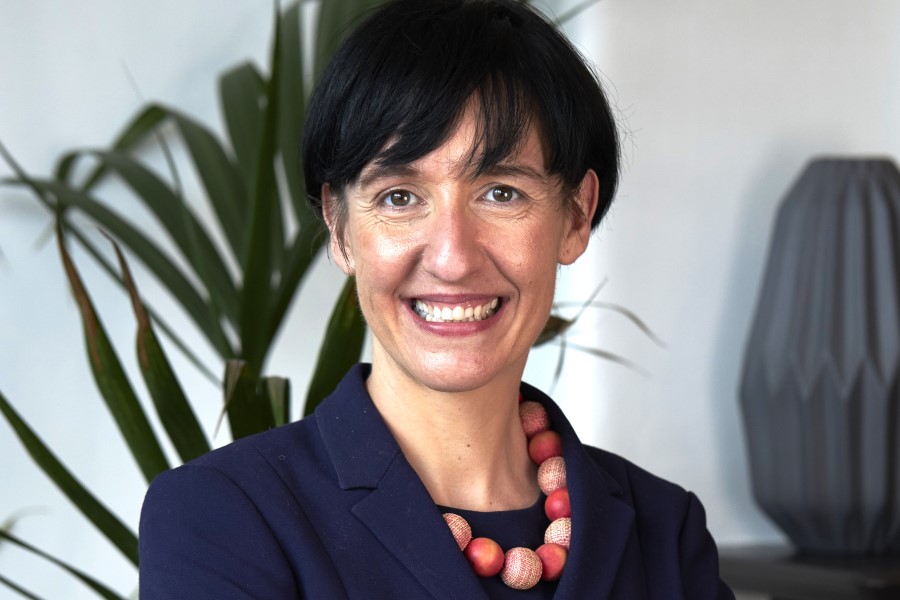 The adult social care sector contributes £50.3 billion to the English economy according to a report published by Skills for Care.
The workforce development agency for the social care sector commissioned economic consultants KDNA to produce a detailed analysis of how that significant economic spend is made in communities across England.
The value of adult social care in England report argues the best way to make adult social care sustainable in the long-term is to move away from payment for adult social care processes to payment based on better outcomes for people who draw on care and support services.
This report can help shape how to offer contracts that reward and value quality of care and the wellbeing outcomes of that support. This will allow payment of wages to care staff that will better represent the true value of the work they do to support people in our communities.
The report analyses workforce's value to society and monetises some of these benefits, including improved wellbeing of carers and employment opportunities for carers, which is calculated as up to £1.3 billion and around £5.6 billion for working age adults.
Skills for Care estimates these economic benefits are at least £7.9 billion over and above the economic value of £50.3 billion.
During the pandemic, the sector's economic activity increased by 7.7 per cent while other sectors saw their activity stall or shrink by up to four per cent overall.
This resulted in the adult social care contribution to the whole economy growing from 1.4 per cent to 1.6 per cent.
Any sustained growth in adult social care will boost local economies, creating new jobs in the sector and additional benefits via indirect and induced 'multiplier' effects.
That economic growth would take place throughout England, but would have the greatest impact, and so support levelling up, in Northern and Midlands regions, where adult social care GVA is around two per cent of total GVA compared to less than one per cent in London and the South East.
The report also recommends the social care sector needs to create a better defined career structure linked to training; address pay differentiations between senior and entry-level care worker roles, linked to career structures; recognise and reward the central role registered managers play in high-quality service delivery; and look at higher overall levels of pay to increase competitiveness.
"Over the last year the 1.5m people who work in social care have gone above and beyond the call of duty to continue to support our families and people in all of our communities to live their lives, to do the things that they want and keep the relationships that are important to them. This report shows very clearly that they also make a significant and growing contribution to the national economy," said Skills for Care chief executive Oonagh Smyth (pictured).
"This report offers decision makers real insight into just how important that contribution will be to the nation's economic recovery and offers ideas about what we can do to ensure we properly recognise the efforts of our workforce who have made such huge sacrifices during the pandemic," she added.
Social services directors have welcomed research for Skills for Care showing that adult social care now contributes more than £50bn to the economy in England and has continued to grow strongly through the pandemic.
Stephen Chandler, president of the Association of Directors of Adult Social Services, said: "Far from being a burden on the economy, social care is a powerful engine of growth fuelling local economies and providing employment opportunities in every corner of the country. It can play a key role in the government's levelling-up project.
"We are urging the chancellor to make a major investment in social care in his forthcoming budget and in the spending review that will follow. This research shows how that would reap dividends while extending care and support to millions of disabled and older people who need it to live their lives more fully."
Other News
Featured Supplier

Founded in 1955, based in Ross-on-Wye, UK. A privately-owned company with over 65 years of British innovation in waste disposal management.
Haigh designs and fully manufactures a well-established range of Haigh bedpan disposal macerators that are trusted by hospitals and care facilities throughout the UK and around the world. The reliable...
Upcoming Events
Cardiff, Cardiff City Stadium
9th November 2021
Pavilions Of Harrogate, Railway Road, Great Yorkshire Showground, Harrogate, HG2 8NZ
16th November 2021