Events Diary
'Thriving not just Surviving' has been chosen as the theme of the next Care England Conference & Exhibition at Church House Conference Centre in Westminster London SW1P 3NZ on Thursday 16 March 2023. The event promises to include a select range of influential, high-level sector speakers.
Speakers confirmed to date include: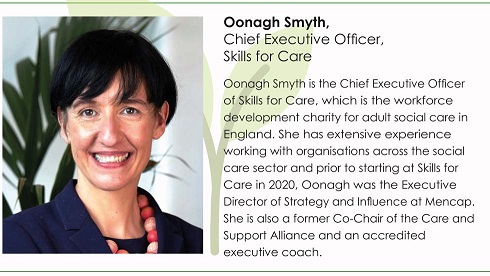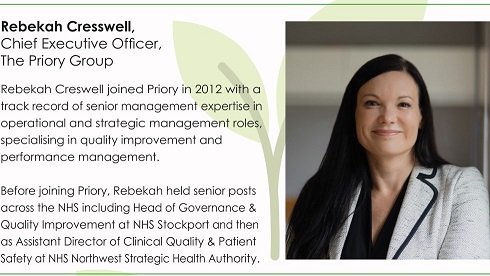 Professor Martin Green OBE, Chief Executive of Care England, says:
"The Covid-19 pandemic has been an unprecedented challenge. It highlighted and exacerbated the deep-rooted and systematic problems in our health and social care system. As we emerge from the pandemic, and with the Government's plan for adult social care reform in England gaining momentum, it is now a timely opportunity to evaluate how we consider the sector thrives not just survives in the immediate and longer-term future. The speakers at our conference will focus therefore on the funding, workforce and integration agendas.
We are working hard to ensure the day's programme reflects this theme, including an exhibition and seminars from leading product and service suppliers. We will announce more details over the coming months. We hope to see you there!"
Over 35 leading companies and organisations will be present to showcase their products and services to the estimated 250 high level delegates, not just Care England members, but also non-members and representatives from government, regulatory bodies and the sector media.
For information on ways in which you can get involved and network with the delegates, please contact Daren Thomas on 020 7492 4840 or send an email to [email protected]
Venue
Church House Conference Centre, Westminster, London
Date(s)
16th March 2023
Contact
Daren Thomas
Email

Uniting the Care Community
UK Care Week brings together care professionals across the UK for two days of networking, collaboration and celebration, whilst addressing the biggest challenges facing the industry. Experience interactive show features, live products demonstrations and pivotal talks from industry experts that enable you to implement positive change.
Together, you'll have the opportunity to address the biggest challenges facing the care sector, celebrate the talent of care workers and hold a collective voice for change. From solving staff recruitment and retaining existing staff, to providing staff support, accessing finance, offering training and promoting employee wellbeing UK Care Week hosts everything you need to succeed.
Venue
NEC, Birmingham
Date(s)
22 March 2023 - 23 March 2023
Email
Web
The Residential & Home Care Show, part of Health Plus Care

Our 2023 programme has been created with you, our audience, firmly in mind. Geared around very practical sessions, high profile panel discussions and inspirational keynotes, the Residential and Home Care Show is a key date in your calendar. Increase your knowledge, take away tangible takeaways and leave re-energised ready for the challenges ahead.
The show focuses on how you can improve the quality of care you offer, workforce recruitment and retention challenges, support and advice for your business weathering the pandemic storm, and how social care can better integrate with the NHS – particularly new Iocal Integrated Care Systems.
We'll also be covering personalised care, safeguarding, dementia, CQC inspections, employment laws and new technologies.
Venue
ExCel, London
Date(s)
26 April 2023 - 27 April 2023
Email
Web
Health and Social Care Workforce: Wellbeing, Integration and Sustainability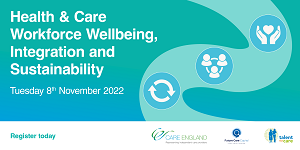 Future Care Capital, Talent for Care and Care England, along with senior leaders in the NHS and Social Care, have been working together over the past year to improve wellbeing, integration and sustainability of the Health and Social Care workforce. The development of ICSs could play a vital role in driving integration to achieve better patient outcomes.
This highly interactive, in person event, will offer Health and Social Care leaders the opportunity to share what work and what doesn't, challenge artificial boundaries and explore much needed innovation for the sustainability of the Health and Social Care workforce.
Join them to launch the big ideas - and recommend actions - that could break boundaries and transform the workforce agenda.
Hear from
Sir David Behan, Chair, Health Education England
Professor Martin Green OBE, Chief Executive, Care England
Professor Deborah Sturdy OBE, Chief Nurse for Adult Social Care
Professor Irene Gray
Linda Everet, Assistant Director, Registrations and Revalidation, The Nursing and Midwifery Council
Nicola Ranger, Chief Nurse, King's College Hospitals NHS FT
Amanda Scott, CEO, Forest Health Care
Liz Bruce, Joint Executive Director, Adult Social Care & Integrated Commissioning, Surrey County Council & Surrey Heartlands ICS
Alessandro Alagna, Director, Talent for Care
You can book your place at the event here: https://health-and-socialcare-workforce-of-the-future.eventbrite.co.uk
Please note that attendance will be limited to 100 delegates.
Venue
Kings Place, 90 York Way, London, N1 9AG
Date(s)
18th May 2023
Contact
Alessandro Alagna
Email
Web
Care & Occupational Therapy Show 2023

Inspired Motive is proud to be hosting the Care & Occupational Therapy Show 2023 at Westpoint Exeter on July 11th 2023. This will be a one-day event that features an interactive trade show floor, where attendees will have the opportunity to talk with representatives from organizations and businesses in the industry while exploring their latest products and services, as well as informative panel discussions on various topics including clinical intervention, occupational therapy assessment methods, advertising ideas for healthcare providers, diagnostic tools and more. With 1500m2 of space, our exhibitors will have plenty of room to showcase themselves alongside 6 national keynote speakers who are internationally renowned experts in this field!
Venue
Westpoint Arena, Exeter
Date(s)
Tuesday 11th July 2023
Web
SHOW INFO
Dates & Times
Wednesday 11th October 2023 | 10:00 - 17:00
Thursday 12th October 2023 | 10:00 - 16:00
Venue Address
National Exhibition Centre (NEC)
Birmingham
B40 1NT, UK
Venue
National Exhibition Centre, Birmingham
Date(s)
11th October - 12th October 2023
Web
Featured Supplier

 
Alarm Radio Monitoring is the UK's Leading Independent Manufacturer & Installer of Radio Wireless Nurse Call and Staff Attack systems.
 
We have over 30 years experience and have a dedicated team of staff that deal with all of your pre-sales and after-sales requirements.
Installation is quick and mess free reducing the...
Upcoming Events
Church House Conference Centre, Westminster, London
16th March 2023
NEC, Birmingham
22 March 2023 - 23 March 2023
ExCel, London
26 April 2023 - 27 April 2023
Kings Place, 90 York Way, London, N1 9AG
18th May 2023
Westpoint Arena, Exeter
Tuesday 11th July 2023
National Exhibition Centre, Birmingham
11th October - 12th October 2023