Events Diary
The conference will focus on the action that Care England and the sector is taking to improve the quality of care further.
Professor Martin Green OBE, Chief Executive of Care England, says:
"The turbulent political and socioeconomic landscapes continue to define the fortunes of the adult social care sector. Despite pressure from all directions, our sector stands resilient and ready to move forward, and we need to harness this in order to create the future.
Now is our opportunity to champion change, from the incredible work care providers do on a daily basis to the aspirational visions for what our sector needs to look like to ensure the future sustainability and growth. There is a rich pool of champions for change in our sector, and our conference will shed light on these individuals striving to deliver solutions that will drive positive change.
Care England is working hard to ensure the day's programme reflects this theme, including an exhibition and seminars from leading product and service suppliers. We will announce more details over the coming months. We hope to see you there!"
Venue
Church House Conference Centre, Westminster, London
Date(s)
14th March 2024
Contact
Jozsef Gecsei
Email
Web
Official Media Partner. Pick up a copy of The Care Home Environment in your delegate bag!

Uniting the Care Community
UK Care Week brings together care professionals across the UK for two days of networking, collaboration and celebration, whilst addressing the biggest challenges facing the industry. Experience interactive show features, live products demonstrations and pivotal talks from industry experts that enable you to implement positive change.
Together, you'll have the opportunity to address the biggest challenges facing the care sector, celebrate the talent of care workers and hold a collective voice for change. From solving staff recruitment and retaining existing staff, to providing staff support, accessing finance, offering training and promoting employee wellbeing UK Care Week hosts everything you need to succeed.
Venue
NEC, Birmingham
Date(s)
20 March 2024 - 21 March 2024
Email
Web
Official Media Partner of UK Care Week's Business and Facilities Theatre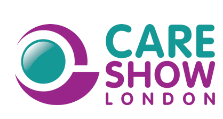 Care Show London will bring the same joyous energy to ExCeL London on 24-25 April 2024. This two-day conference and exhibition is dedicated to supporting the social care sector by delivering invaluable learning, networking and fun to help improve the lives of those in care.
Care Show London is for you! It is time away from the day-to-day to develop your knowledge and celebrate all the good you do with your peers.
Venue
ExCel, London
Date(s)
24 April 2023 - 25 April 2023
Featured Supplier

allmanhall is an independent, family-owned procurement organisation, providing full management of the food and catering supply chain. Our mission is to deliver sustainable value – because good food shouldn't cost the Earth.
We support care organisations across the UK, providing award-winning procurement expertise and support. On average, we...
Upcoming Events
Church House Conference Centre, Westminster, London
14th March 2024
NEC, Birmingham
20 March 2024 - 21 March 2024
ExCel, London
24 April 2023 - 25 April 2023