Marie Curie partners with Hallmark to implement end of life strategy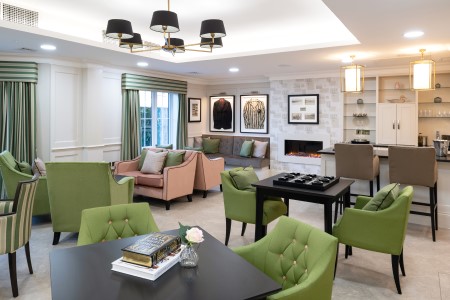 Marie Curie is working with Hallmark Care Homes to implement the provider's end of life care strategy.
Through this collaboration, Marie Curie will provide training in end of life awareness, communication, coping strategies, symptom management and care planning to 2,100 Hallmark employees.
To support the strategy Marie Curie is providing mentorship, clinical supervision and training in counselling and leadership support for the Hallmark Care Homes End of Life Care Champions.
Hallmark will meanwhile support Marie Curie to hone its resources for a care home audience and in the progression of relevant research to improve end-of-life care outcomes for older people.
The care provider said the pandemic had accelerated a pre-existing trend for an increasing number of deaths in a care home setting.
A 2017 Public Health England review found that, between 2011 and 2017, the number of deaths in care homes increased by 20 per cent.
With the Office for National Statistics predicting the number of persons aged 85+ to double between 2018 and 2043, that demand for residential care is expected to grow substantially.
That, said Hallmark, highlights a need for expert support for people working with care home residents.
"Hallmark is well-known for the quality of care provided to all residents who chose to make a Hallmark care home their home and this partnership with Marie Curie will ensure this outstanding care extends throughout a resident's life journey," said Hallmark care quality governance and compliance director Julie Rayner.
"Not only will our teams be benefitting from the high-quality training provided by Marie Curie, but our End of Life Care Champions will be mentored by Marie Curie nurses and their reflective practice will be supported by regular action learning sets, again being facilitated by the Marie Curie team," she added.
The work with Marie Curie has been developing virtually over the last nine months and the planned timetable of training and knowledge exchange will be out to Hallmark employees by the end of March.
Eamon O'Kane, deputy director, devolved nations and national programmes at Marie Curie, said: "Covid-19 has increased the pressures on care workers to support both residents and families in very challenging circumstances. Care homes are supporting residents with end of life care needs now more than ever and evidence shows that over a third of people who die in care homes are temporary residents transferred for end of life care.
"Marie Curie have decades of experience to share in the provision of direct care at end of life and we know we can make greater impact by working with a wider network of stakeholders who are ideally placed to help people at end of life."
Other News
Featured Supplier

 

 
DDC Dolphin is a specialist sluice/dirty utility room equipment manufacturer and global supplier with 30 years' experience - providing bedpan washer disinfectors, medical pulp macerators and incontinence macerators to healthcare facilities around the world.
Our design engineers are constantly evaluating the needs of those...