DDC Dolphin bedpans offer better infection control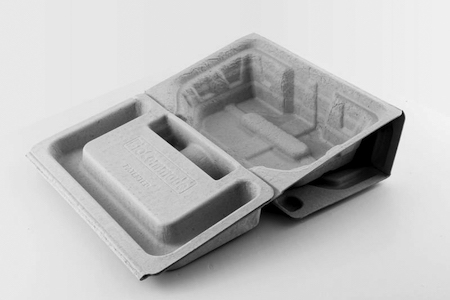 Infection control specialist DDC Dolphin has launched new BioCommode, a fully maceratable self-supporting bedpan that needs no plastic support.
BioCommode offers improved infection control because the entire single-use bedpan is made from medical pulp, unlike other bedpans which need a plastic support that cannot be macerated.
This is vital for care homes - they can dispose of the whole BioCommode bedpan in a medical pulp macerator – leaving nothing that could create an infection risk.
DDC Dolphin marketing director Zoe Allen said: "This is an important difference compared with other bedpans. Everything goes in the macerator – BioCommode is safe, quick and convenient and environmentally friendly.
"BioCommode underpins and enhances infection control procedures, helping to safeguard the vulnerable at this critical time."
These single-use bedpans are manufactured from compressed recycled newspaper. They are tough enough to withstand weights of up to 130kg, water resistant for a minimum of four hours, environmentally friendly and fully biodegradable, and supplied flat for easy storage and dispensing.
BioCommode is the latest environmentally friendly medical consumable from DDC Dolphin. Earlier this year, the company launched Hygenex biodegradable wipes: the UK's first 100 per cent natural hygiene wipes that could be flushed, macerated or composted – without harming the planet.
These plastic-free wipes can be disposed of in bedpan washers, macerators, slop hoppers or toilets without jamming machines or blocking plumbing.
Unlike other patient care wipes, they are manufactured from 100 per cent non-woven cellulosic material to make them eco-friendly. For more information, contact Zoe Allen on 01202 731555 or [email protected], or visit https://ddcdolphin.co.uk.
Other News
Featured Supplier
We are one of the UK's leading trade only large format graphics and banner printers.  Established as a small sign company in 2008, we have grown in scale and now have 1000's of loyal trade clients in the UK and Europe.  We have developed a trade online hub to cater for your needs quickly, efficiently and as cost effectively as possible.
Our...