The Access Group
The Armstrong Building
10 Oakwood Drive

Loughborough
LE11 3QF
United Kingdom
0845 345 3300
COMPANY INFORMATION
Access Health and Social Care are proud to have 25+ years of experience across social care, with software used in over 10,500 UK registered care locations, from national care organisations to small independents. Access manages over 160 million hours of home care and 200 million hours of residential care per year, with 25% of social care hours in the UK managed by their solutions.
Your one-stop for care management software is Access Workspace for Care which includes care planning, rostering, governance and compliance, e-learning and much more. For providers across the sector, including home care, care homes, supporting living, complex settings, and mixed services. Access offers care providers all the software they will ever need. Add individual products as required or combine these into a larger collection of software solutions. These can all be accessed, delivered, and integrated within Access Workspace for Care.
Expand your horizons and be free from multiple, disjointed systems with Access Workspace for Care.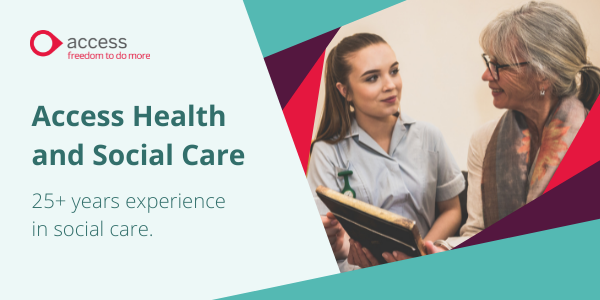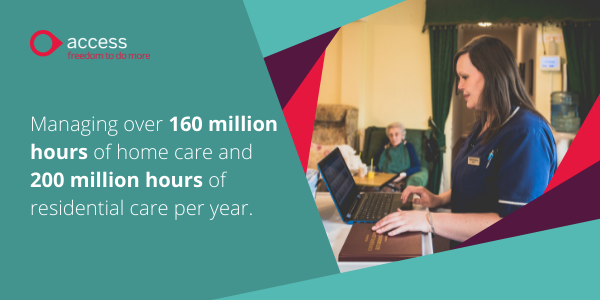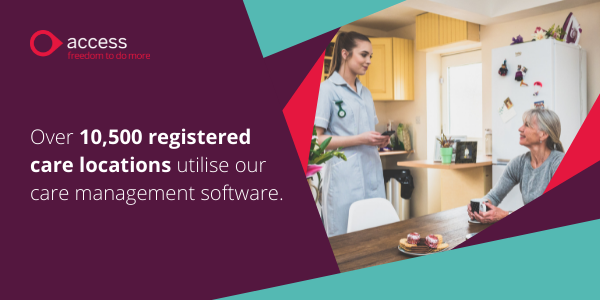 PRODUCTS AND SERVICES