wissner bosserhoff launches flagship Sentida bed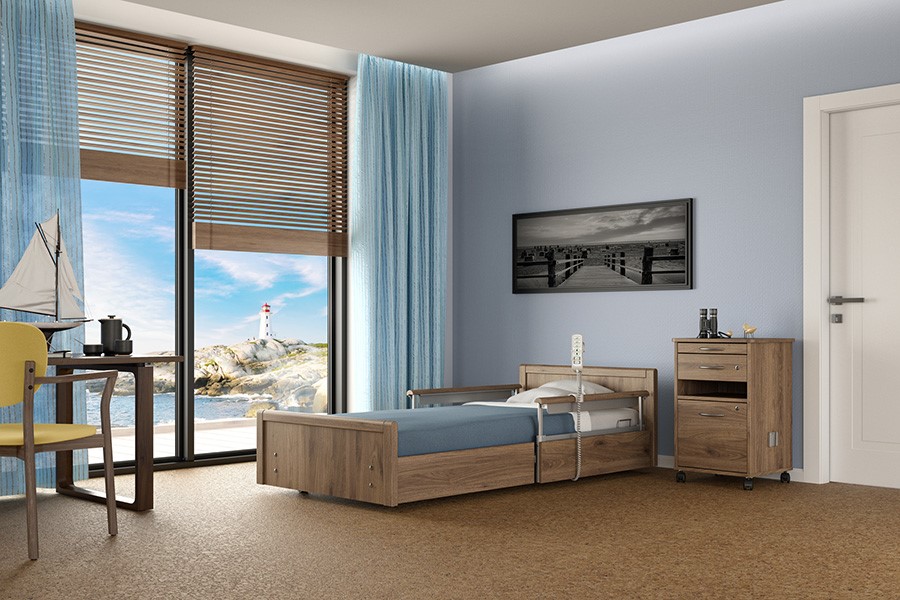 According to the hospital and nursing bed supplier, its new bed can be adapted to a full range of care needs and is 'technology ready'.
The new bed has been specifically designed to provide what wissner bosserhoff calls 'a unique solution that gives nursing homes the ability to invest in one bed that has the flexibility to safely support varying needs and dependencies through simple, clever design.'
The manufacturer is pitching Sentida as a 'bed platform' in the hope that its configurable features will allow it to respond to the different requirements of care in a flexible, efficient, and needs-oriented manner.
The new bed boasts several high-quality features as standard, such as a seated position function, BiNetic lying surface with double retraction, 3 stop strategy (for safe sleep, mobilisation, and nursing duties), and individual Safe Free sideguard, with options for additional mobilisation aids and smart care integration. The Sentida is intended to be a solution that will help providers plan for individual needs while anticipating and adapting to the ongoing, changing needs of residents.
Ultimately, wissner bosserhoff says that Sentida represents a future proofed investment as well as a more sustainable purchasing model that reduces waste, offers financial efficiencies, and assists care providers with a more responsive service.
Other News
Featured Supplier

At CareHomeLife we understand the challenges faced in running today's care homes. Our intent is to positively influence the social care industry through the provision of high quality products, systems and solutions for the private care sector. That is why we have created a portfolio of product and service solutions to help a care home improve the...
Upcoming Events
NEC, Birmingham
6th - 7th July 2022
National Exhibition Centre, Birmingham
Wednesday 12th October - Thursday 13th October 202
Epsom Downs Racecourse,
18th October 2022
Cardiff City Stadium, Cardiff
15th November 2022