Rinnai warms up for H3 hot water system launch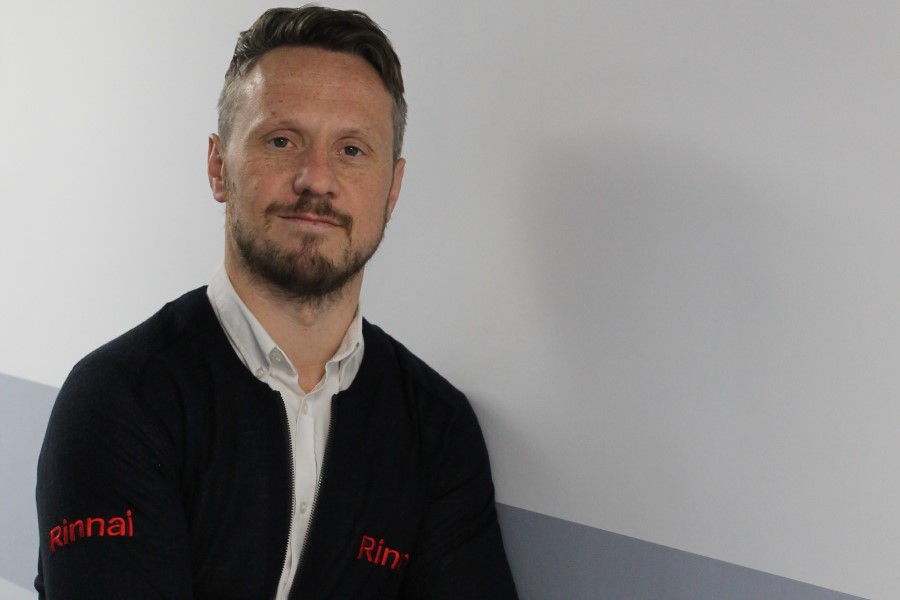 Rinnai is set to launch its H3 range of products consisting of hydrogen blends-ready water heating systems in hybrid versions and a comprehensive selection of heat pumps specifically designed for commercial use.
It is also expected that the company will be launching electric formats to existing product ranges within the next 12 months.
The new ranges will be launched in stages throughout 2022 starting in the very early part of the year and culminating in the biggest range of hot water heating solutions for both residential and commercial sites in both hydrogen-blends gas and electric format, hybrid formation and heat pump driven.
"We must start reducing the use of high carbon content fuels as soon as is realistic and pragmatic. We have huge populations that want to fight the rate of climate change but there is still the need for the assessment of the technical, practical and economic feasibility within the UK's unique housing stock of over 25m units," said Rinnai UK operations director Chris Goggin (pictured).
"We aim to continue to help and assist in achieving net zero without compromising on product quality or customer satisfaction," he added.
The new products and formats are all Rinnai products and meet or exceed existing or proposed UK legislation or certifications.
This follows news that Rinnai has commissioned a comprehensive comparative review and report on gas and electric appliances utilising a variety of energy vectors in both residential and commercial UK scenarios.
"We are committing substantial sums to this report and the contract with the authors stipulates that there is no third-party doctoring or spin. The consumer needs to be given the facts to make an informed decision," said Goggin.
"We are manufacturers of proven excellence and are using our core competencies of design engineering solutions to suit all probable future needs and fuels. We will evolve to ensure that our customers have the absolute best possible product options.
"We believe, implicitly that there will be a need for a variety of solutions to the energy trilemma – there is not one single fuel or appliance that is the answer to all the problems."
For more information on the Rinnai product range visit www.rinnaiuk.com.
Other News
Featured Supplier
We are one of the UK's leading trade only large format graphics and banner printers.  Established as a small sign company in 2008, we have grown in scale and now have 1000's of loyal trade clients in the UK and Europe.  We have developed a trade online hub to cater for your needs quickly, efficiently and as cost effectively as possible.
Our...