Relish Radio tucks into the power of music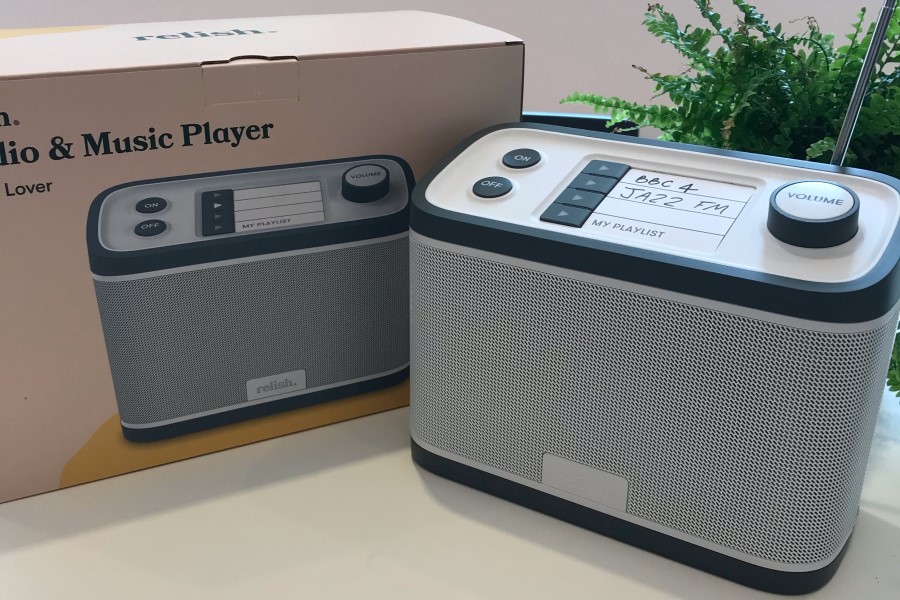 Relish has raised the bar in dementia wellbeing and accessibility with the launch of their newest technology - a personal radio and music device for people with Alzheimer's and dementia.
Focused on sound quality and design, the 3-watt speakers bring sound precision and clarity and combine a stylish aesthetic with familiarity and practicality, but the subtle nuances give a hint to the depth of precision that only comes with research.
The device features large buttons, contrasting colours, and an easy-to-use control panel.
Further design details include a volume knob that will never go to zero to minimise confusion on whether the radio is on or not; separate on and off buttons; and buttons with their own unique sound to help the user identify whether they are pressing the right ones.
Relish Radio's real innovation - and a first of its kind - is the ability to personalise radio stations so that, as dexterity and cognitive ability decreases, people with dementia can still easily find the music they want.
Once the preferred stations are pre-set, the carer can name them to be relevant and recognisable to the user's preference.
Relish Radio enters a space with similar products but the company conducted extensive research - as they do with all of their products - rather than rush to market.
"It's important to us that we collaborate with experts in the space as well as people with dementia and their cares. Their feedback is an integral part of the product development process to ensure we're meeting the needs of this particular community," said Relish founder Ben Atkinson-Willes.
"Our focus is around joy, making meaningful connections, and improving accessibility to the things that people with dementia love to do. Maintaining a level of independence and control is critical to overall wellbeing," he added.
For further information, contact Relish marketing director Cormac Stanford at [email protected] or +44 7918 280593.
Other News
Featured Supplier
 
Built on a respected heritage spanning three decades, we are a specialist manufacturer of assisted baths for bathers with restricted mobility. We deliver trusted bathing solutions for all healthcare environments such as care homes, hospitals and accessible bathrooms. Our expert brands bring together the very best in hand-crafted British...
Upcoming Events
Cardiff, Cardiff City Stadium
9th November 2021
Pavilions Of Harrogate, Railway Road, Great Yorkshire Showground, Harrogate, HG2 8NZ
16th November 2021