Pioneering north Wales care group to establish admiral nurse service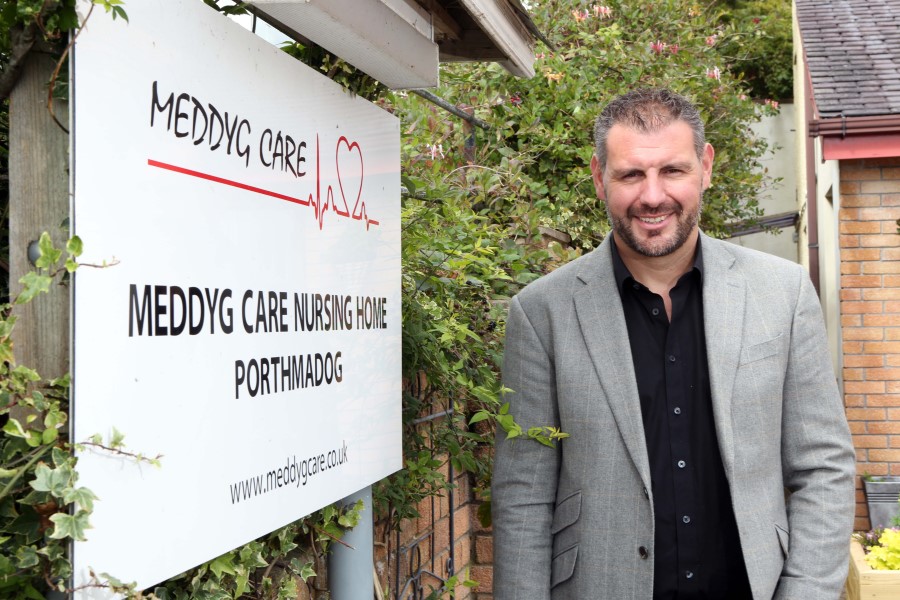 A north Welsh care home group has been granted permission by a leading dementia organisation to establish an all-inclusive support service to those living with dementia and their families, the first such scheme within nursing homes in Wales.
Meddyg Care, which operates two specialist dementia homes in Criccieth and Porthmadog, have been given approval by national charity Dementia UK to employ an admiral nurse.
Admiral nurses offer comprehensive and focused knowledge to help families and those living with dementia through all stages of the disease, as well as additional backing and care for cases with extra complexities.
The position covers three main disciplines which aim to further assist the work carried out by traditional carers.
The role also supports the best practices of carers and staff to ensure a high standard of care is achieved on a daily basis.
There are less than 300 admiral nurses within England and Wales, with none located in north Wales.
In addition, Meddyg Care's admiral nurse will be just the fourth in Wales, and the first situated within a care home, with the others currently within regional health boards and the Royal British Legion.
Dementia UK manages the implementation of the role within homes and regions.
"The appointment of an admiral nurse is not just a big step forward for Meddyg Care, but also a significant progression in dementia care quality across all of north Wales," said Meddyg Care managing director Kevin Edwards (pictured).
"Providing access to high-level care and support to not only our residents, but also their loved ones is one of our core principals, and we are thrilled to continue to strive towards that goal by establishing this service," he added.
Meddyg Care's admiral nurse will provide support from pre-admission to the care home and through any transitions in care including the end of life and post-bereavement.
The appointment of an admiral nurse also falls in line with national strategies for care groups under the Dementia Action Plan for Wales 2018-2022.
The plan aims to provide an encompassing support system for those living with dementia and their families to enhance wellbeing and quality of life.
Recruitment for the position at Meddyg Care is due to begin in October.
Other News
Featured Supplier
STJ Projects Ltd provide bespoke joinery solutions to your Care Home projects. Originally a Joinery subcontractor, we have grown and developed our services over time to ensure we meet the needs and requirements of our clients. Our experienced joiners can manufacture and install all manner of timber products, from the construction of a building,...
Upcoming Events
Cardiff, Cardiff City Stadium
9th November 2021
Pavilions Of Harrogate, Railway Road, Great Yorkshire Showground, Harrogate, HG2 8NZ
16th November 2021