Belong to include intergenerational nursery at Chester care home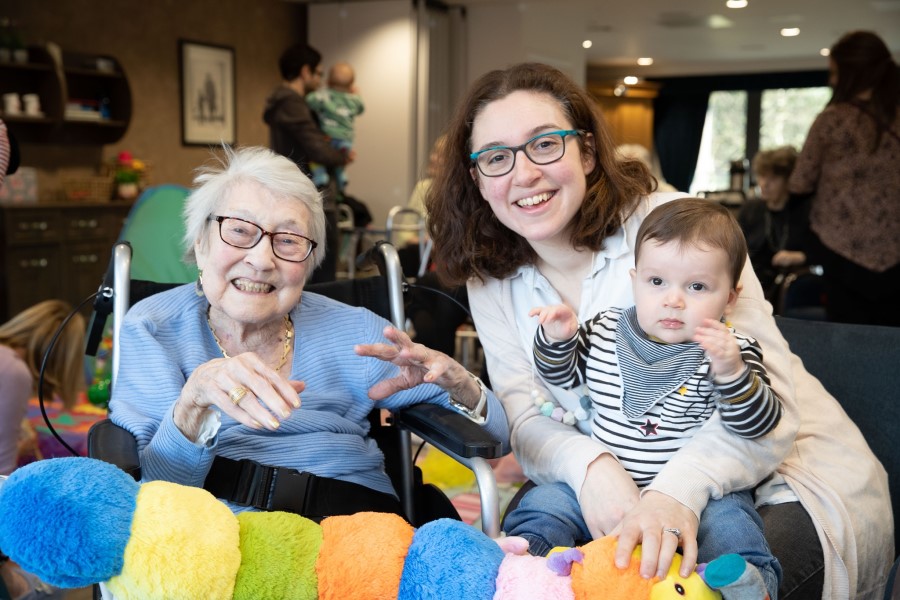 Planning permission has been granted for north-west England's first nursery within a care setting at Belong's under-construction care village in Chester.
The 25-place nursery, featuring a secure sensory nature and play garden, will provide a care and learning environment for children from birth to five years, operating flexibly over six days a week to accommodate work and shift patterns.
As a pioneering concept, the intergenerational nursery is designed to offer shared learning experiences and opportunities for children, families and older people, and will develop into a blueprint for intergenerational practice.
Village and nursery teams will work closely together to create a truly shared environment where children and older people can actively spend time together building meaningful relationships and connections.
This will make the Chester site Belong's first truly integrated intergenerational care village, the care provider said.
The project has taken several years to plan and involved Belong working closely with experts from the national charity Ready Generations, which advocates and investigates the benefits of connection between generations through education, the promotion of lifelong learning and care.
The charity works in partnership with several universities, including the University of Stirling, which already has a research kindergarten.
"Intergenerational interactions are shown to improve cognition, health and wellbeing, including supporting the learning and development of children and reducing feelings of disconnect and loneliness in older people," said Ready Generations founder Sue Egersdorff.
"Young people also gain life experiences and improve their personal and social skills within new situations and environments. Both enjoy positive social interactions and the chance to develop meaningful friendships where age is of no significance."
She added: "This creates a more robust vision of joyful living, one in which our dignity as humans does not depend on whether we are able to exercise certain capabilities. Everyone is accepted for who they are and what they bring."
Belong Chester is due to open in January and will provide a range of care, housing and support options for older people, as well as extensive amenities in the village centre, including a bistro, hair salon, gym and art studio.
As well as apartments for independent living, which will be released this month, the village will incorporate family-sized households for people requiring round-the-clock support, including specialist dementia and nursing care.
"All our villages provide a vibrant hub within the wider community, and we are particularly excited about the unique possibilities of having an integrated intergenerational nursery on site," said Belong deputy chief executive Tracy Paine.
"With a successful track record in promoting intergenerational engagement, we already witness the benefits of this approach. By working closely with Ready Generations, we have been able to access the most advanced knowledge from research and practice to take this a step further," she added.
Other News
Featured Supplier
Company information
Born from a heritage in quality and results Renray are committed to designing furniture, beds and interior solutions with the end user in mind and tailoring our services and solutions to fulfil your requirements and vision.
Our health and social care furniture, profiling beds, PAC and medical equipment are manufactured...