University of East Anglia to study care home Covid infection control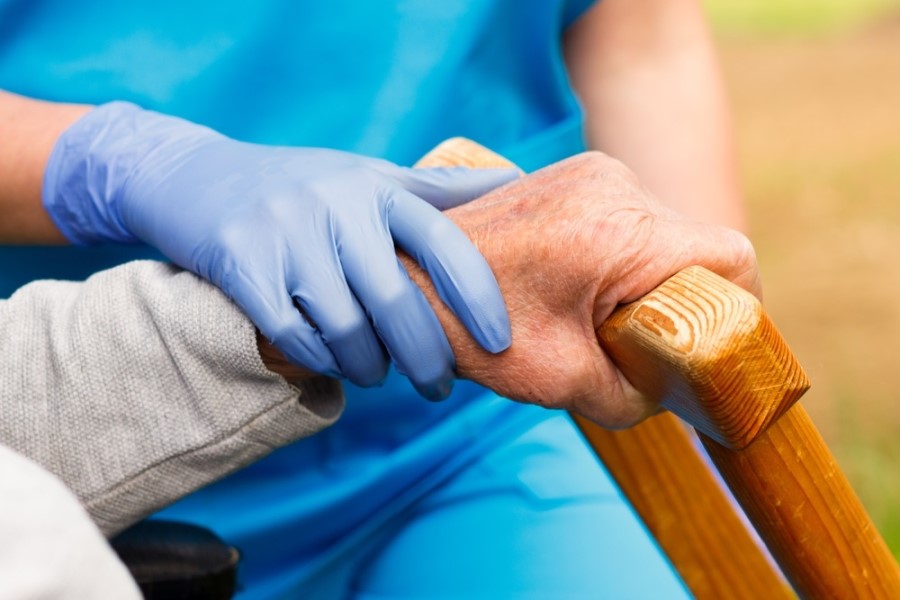 Researchers at the University of East Anglia (UEA) are to investigate how people who live, visit and work in care homes have coped with Covid-19 infection control measures.
UEA will work with around 15 care homes across East Anglia in order to speak with care home staff, residents, family members and friends to better understand their experience of measures such as mask wearing, visiting restrictions and social distancing during the pandemic.
The study, which has been funded by the National Institute of Health Research School of Social Care Research (NIHR SSCR), will help identify what more could be done in future to support residents, families and care home staff cope with measures that aim to control and reduce infectious disease outbreaks.
The 'Understanding the lived experience of infection transmission in care homes' (UCAIRE) study will run for one year.
The project is a collaboration between researchers at UEA, Newcastle University, health and social care providers Care UK and a member of the public with extensive experience of supporting care-home residents.
Lead researcher Dr. Kathleen Lane, from UEA's School of Health Sciences, said: "Right from the start of the Covid-19 pandemic, older people's care homes put in place extra infection-control measures. These included restricting visitors, wearing additional protective equipment and changing how care is given.
"But we do not know how those who live and work in care homes have coped with these infection-control measures or whether they met their needs. Our study will explore these questions by seeking the views of residents, family members and care home staff."
Dr. Lane added: "We hope to gain as full a perspective as possible of what it has been like to live and work in care homes for older people during a time of infection transmission."
The study will start with an online staff survey to provide broad insights, followed by interviews with residents, family members and staff.
The research team will ask about what it was like to live and work in their care home with infection-control measures and how they experienced these in daily life.
Dr. Lane said: "We want to understand the impact of the steps aimed to limit the spread of infection as well as to address the lack of knowledge about how behavioural, morale and implementation factors may have affected transmission.
"The views of residents, families and staff will also help us identify if more can be done in future to support their needs during infectious disease outbreaks in care homes," she added.
Other News
Featured Supplier

Designing wall-coverings and murals for the care home sector is an area ATADesigns have been exploring for the past few years.  With an ageing population living longer, more and more care homes are being used.  Creating a safe and caring environment in a care home is important, and this includes its interiors.   I like to think that our...
Upcoming Events
Birmingham, NEC
13-14 October
London, Epsom Downs Racecourse
19th October 2021
Cardiff, Cardiff City Stadium
9th November 2021
Pavilions Of Harrogate, Railway Road, Great Yorkshire Showground, Harrogate, HG2 8NZ
16th November 2021