Mandatory jab policy is logistical nightmare for providers - Rayner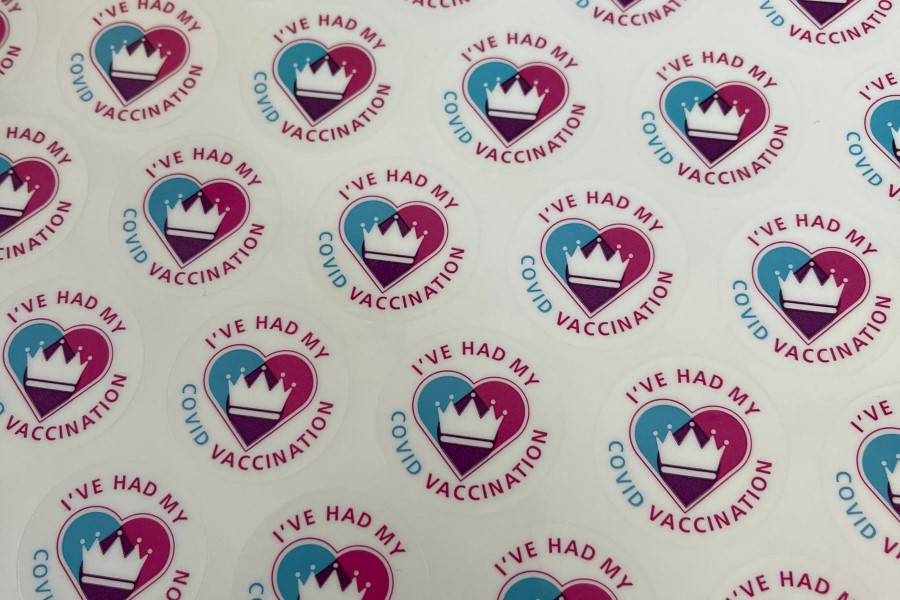 National Care Forum chief executive Vic Rayner has called plans to impose a 'no jab, no job' policy on the care sector a "logistical nightmare" for providers and called on the government to provide implementation support.
Rayner said mandatory vaccines for all care staff and associated workers would mean providers are legally responsible for verifying the jab status or exemption of people whom they have no employment or personnel oversight.
"The NCF response to the government consultation made clear that if this policy was to move forward it would be essential that there was a robust programme of support to ensure that employers were able to implement this," she added.
"This included providing indemnity from any associated claims, to ensure prioritised vaccination of all staff – particularly new recruits - providing legal support and HR support for employers to ensure that decisions around contracts and ongoing employment are made sensitively and within the law, and supporting access to the type of occupational health services that would enable detailed and specialised conversations with employees who are concerned about the potential impact of the vaccine on their health now and in the future."
Rayner continued: "However, none of this is available, nor is there any support to manage the very wide-ranging additional responsibilities that compliance with this regulation will place on the shoulder of already overburdened managers as they step forward once more to manage in the face of a new wave."
Lawyers meanwhile said care providers should exercise extreme caution over imposing the 'no jab, no job' policy on their workforce to avoid legal wrangles.
JMW Solicitors partner Suzanne Staunton said the government's imminent decision to make vaccinations compulsory for care home workers is a "very bold move".
"Employers…will need to establish that it is reasonable, justifiable or proportionate and necessary to impose the compulsory requirement and that they have express consent from the employee to take the vaccine," she added.
"However, very few employers, sectors, and industries will be able to show that it is reasonable, justifiable or proportionate and necessary to make vaccinations mandatory across a workforce."
Staunton said this is a "plethora" of reasons why an employee may not have the vaccine, including - but not limited to – an employee's disability or religious and philosophical belief.
"As such, if employers propose to make vaccinations mandatory, they may find they face employment claims for discrimination. Additionally, they may face accusations of infringing employees' human rights and civil liberties," she added.
Another law firm, Royds Withy King, said mandatory jabs would leave care providers no option but to dismiss significant numbers of staff, further deepening the sector's staffing crisis.
"It is perhaps understandable why the government is set to make the vaccine mandatory for care home staff. However, the government does not seem to have considered the catastrophic implications for staff retention and recruitment in the sector," said employment partner and head of social care James Sage.
"The government believes that those who choose not to take the vaccine can be redeployed, an approach adopted by the NHS, but that is simply not possible in the care sector. This decision will leave care providers with no option but to dismiss, on average, 20 per cent of their workforce, and for some providers it would be significantly more," he added.
"With over 100,000 existing vacancies, increased restrictions on overseas recruitment and growing demand for staff - from retail, hospitality and leisure sectors emerging from lockdown - the prospect of losing such a significant proportion of care home staff when the sector is already facing a jobs crisis is unthinkable."
Other News
Featured Supplier
 
Built on a respected heritage spanning three decades, we are a specialist manufacturer of assisted baths for bathers with restricted mobility. We deliver trusted bathing solutions for all healthcare environments such as care homes, hospitals and accessible bathrooms. Our expert brands bring together the very best in hand-crafted British...
Upcoming Events
Birmingham, NEC
13-14 October
London, Epsom Downs Racecourse
19th October 2021
Cardiff, Cardiff City Stadium
9th November 2021
Pavilions Of Harrogate, Railway Road, Great Yorkshire Showground, Harrogate, HG2 8NZ
16th November 2021