Apetito dishes up daily servings for Nutrition and Hydration Week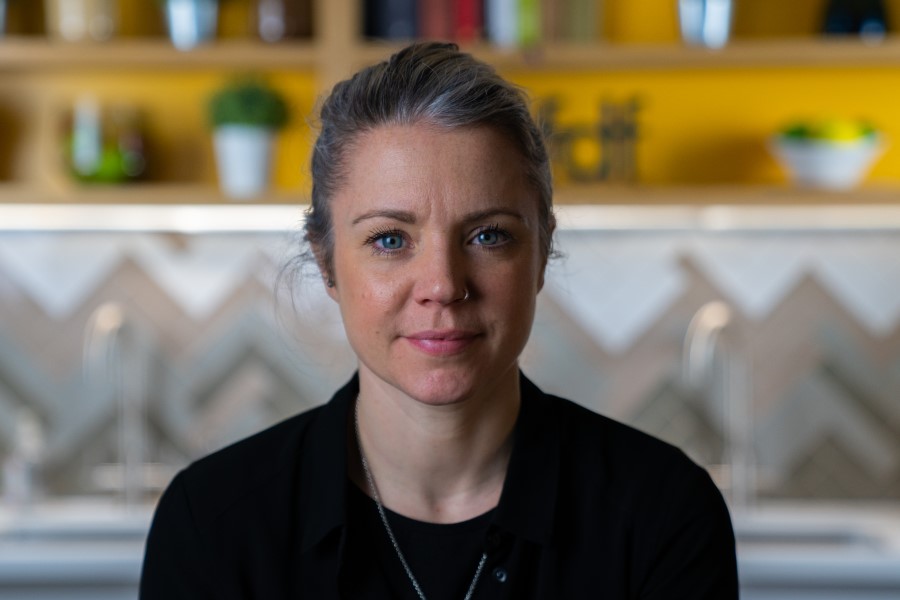 Care home meal provider apetito is to publish a daily series of webcasts and podcasts during Nutrition and Hydration Week, which kicks off on 14 June.
Each day, there will be a new five-minute webcast, which can also be listened to as a podcast through apetito's website, to help raise awareness of the signs, dangers and how to avoid malnutrition and dehydration.
Themes include hidden hydration, the warning signs of malnutrition, as well as how the dining experience can effect nutrition.
apetito's in-house dietitian Emily Stuart (pictured) will host the podcasts, talking informally with clinical practitioners and influencers around the themes to provide help and support for those involved.
Guests include Kate Allatt, an inspirational survivor of locked-in syndrome, specialist malnutrition clinician Grace Allmark and apetito's national accounts manager Lisa Delaney.
"Malnutrition is a health condition that many of us do not associate with a G8 country, yet it is a very widespread problem in the UK, especially within care home," said Stuart.
"Releasing a series of podcast during Nutrition and Hydration Week is an opportunity for us, as meal providers to the elderly, to help educate our listeners about malnutrition and the importance of good hydration," she added.
"We hope our podcasts will provide easy to access information for those caring for residents who may be struggling to intake the necessary nutrition."
The daily line-up is as follows:
Monday: The Warning Signs of Malnutrition
Tuesday: The Impacts of eating Texture Modified Meals and their Importance
Wednesday: Hidden Hydration in Food
Thursday: The Importance of Plate Presentation
Friday: Importance of the Dining Experience and Socialisation
The webcasts can be found here: https://youtu.be/brmLaynr8FM.
Other News
Featured Supplier

Designing wall-coverings and murals for the care home sector is an area ATADesigns have been exploring for the past few years.  With an ageing population living longer, more and more care homes are being used.  Creating a safe and caring environment in a care home is important, and this includes its interiors.   I like to think that our...
Upcoming Events
Birmingham, NEC
13-14 October
London, Epsom Downs Racecourse
19th October 2021
Cardiff, Cardiff City Stadium
9th November 2021
Pavilions Of Harrogate, Railway Road, Great Yorkshire Showground, Harrogate, HG2 8NZ
16th November 2021