Westgate Healthcare poised to get cracking with Chestnut Manor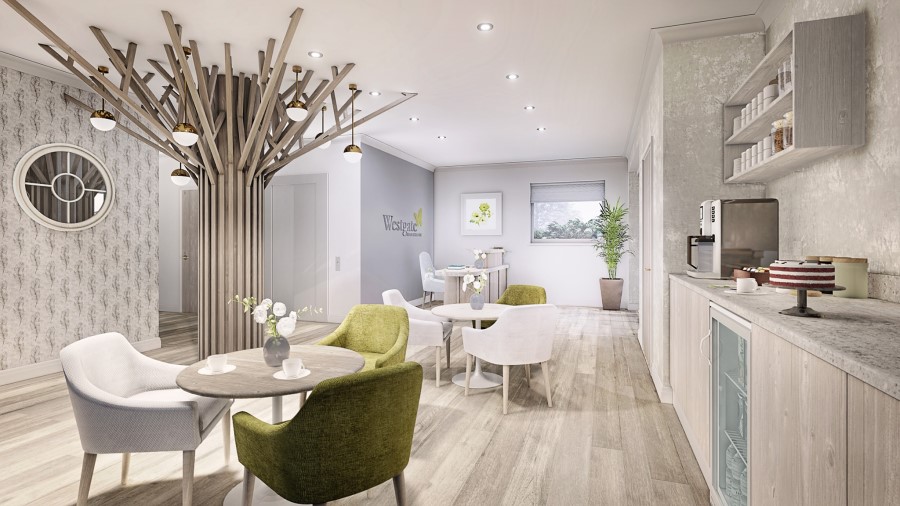 Hertfordshire-based provider Westgate Healthcare is set to open the doors in June to its 60-bed Chestnut Manor care home in east London.
Chestnut Manor in Wanstead is on the site of the original Chestnuts care home, which operated for several years before Westgate engaged on a complete, high-spec rebuild.
Each floor has been uniquely designed to accommodate a range of healthcare needs, from residential care through to dementia and complex nursing care.
Chestnut Manor features hair and nail salon, café, bar, library, and a stunning glass corridor running through the gardens, so that residents and their guests can enjoy the beautiful natural surroundings all year round.
Westgate said residents will enjoy panoramic views over London from Chestnut Manor's penthouse living spaces.
Residents will also enjoy a variety of activities and lifestyle initiatives, including gardening, arts & crafts, baking, music, and tailored wellbeing programmes.
In line with its Westgate sister homes, Chestnut Manor will offer a strong sense of community to promote the independence, dignity and choice of its residents, it said.
"The unique Lifestyle Pioneer program within our homes enables residents to apply for and take on key roles in their care homes, empowering residents to pursue their passions and take the lead in shaping their homes," it added.
"Additionally, the use of smart technologies will ensure high-quality care provision and regular communication with loved ones and the local community."
Westgate Healthcare director Tara Teubner said: "We are delighted that Chestnut Manor Care Home will bring a much-needed luxury care facility to the community, that offers bespoke, high quality care packages and a home for life, underpinned by family values. We are looking forward to meeting and being a part of our local community".
Other News
Featured Supplier

Intastop Ltd has been leading the way in the specialist fields of anti-ligature products and door and wall protection for over 20 years. This pedigree, combined with the company's commitment to new product development and leading edge innovation, ensures Intastop remains a leading manufacturer and supplier to the healthcare, public and leisure...
Upcoming Events
The King's Fund, Cavendish Square, Marylebone, London W1G 0AN
22nd June 2021
Liverpool, Aintree Racecourse
13th July 2021
Glasgow, Hampden Park Stadium
9th September 2021
London, Epsom Downs Racecourse
19th October 2021
Cardiff, Cardiff City Stadium
9th November 2021