Conquering Covid without chemicals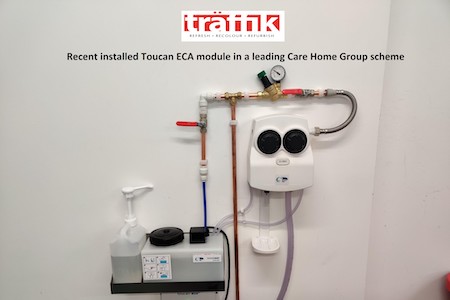 Care home cleaning specialists Traffik is highlighting the role of chemical-free cleaning solutions in the battle against coronavirus.
The company said electrical chemical activation (ECA) technology produces powerful but entirely safe disinfectants and cleaning solutions using only the simple inputs of ordinary water and table salt, passed across a patented electrochemical cell.
This process produces a biocide which is pH neutral, non-toxic and non-hazardous to all macro-organisms.
The benefits include potentially significant costs savings; Traffik said one client assessed their chemical usage and noted that one general cleaning chemical used for surfaces, hard floors, carpet and fabrics costs them £280,000 per year across the group.
ECA also offers the chance to replace up to 85 per cent of daily cleaning chemicals and disinfectants, the company added.
Other benefits of ECA include:
• High efficacy - certified to EN certified to 147776, 16777, 1276(2019) capable of killing non-enveloped and enveloped virus such as Covid-19 with a high efficacy of up to 99.9999 per cent against virus, bacteria and spores.
• 1000ppm fee available chlorine (av.cl.) to meet Public Health England Covid-19: Guidance for maintaining services within health and care settings (January 2021) - Infection prevention and control recommendations.
• Available on demand 24/7.
• NO COSHH – 100 per cent safe for residents, staff and the house pets.
• No storage – release precious storage space
• No chemical, packaging waste or frequently deliveries – low environmental impact.
• The solution produced is a combined detergent/disinfectant solution but can also be used purely as a disinfectant in a two-stage decontamination/clean depending upon the protocol in the home.
"ECA offers the potential to change our view on what is possible, the cleaning technology we use to combat virus and other pathogens, and how a different approach can impact on our health and wealth for the better; improve our staff and resident safety, boost our income, and protect our environment for the future," said Traffik UK director Howard O'Brien.
"Practically, this could mean thousands if not millions of pounds saved over future chemical costs and further income from every care home room re-occupied," he added.
Other News
Featured Supplier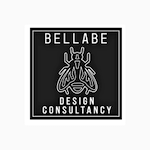 BellaBe Design provide their services with integrity and creativity, delivering commercially driven interior design solutions to the senior social living market. From improving the cost effectiveness of tendering through to designing dementia friendly environments and ensuring projects are delivered to plan.
BellaBe Design covers all aspects...