Whitty: care staff have professional responsibility to get jabs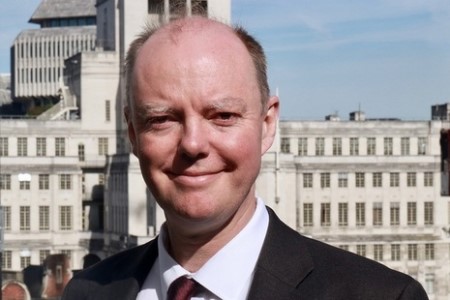 England chief medical officer Professor Chris Whitty has told social care staff and other front-line care workers they have a "professional responsibility" to have Covid jabs amid sluggish take-up rates.
Pointing to the requirement for surgeons to have a hepatitis B vaccination before operating, Whitty (pictured) said people in working care homes knew the severity of Covid and that vaccines could "protect people around you".
"The professional expectation, very strongly in my view, is that professional medical and social care staff should be taking it," he added during the lockdown roadmap press conference.
According to the Department of Health & Social Care, 52 per cent of staff in care homes for older adults in London have had the jab.
The figures also show 74 per cent of care home staff in the south-east and south-west have been given a vaccine, 73 per cent in north-west, north-east and Yorkshire, and 72 per cent in the Midlands.
In a related development, Prime Minister Boris Johnson raised the prospect of a 'no job, no jab' policy for care staff.
"I know that some of the very high quality care home groups are now looking at what they can do to make sure that their staff are indeed vaccinated," he told the press conference.
Other News
Featured Supplier

 
Fabricus are a market leading supplier of quality high performance long lasting furnishing fabrics to both healthcare and the NHS.
Our signature styles have evolved over the years to encompass a truly timeless and classic collection of beautiful and luxurious fabrics that will transform any interior. Industry experts for over 20 years...