Miele highlights link between clean smell, memory and mood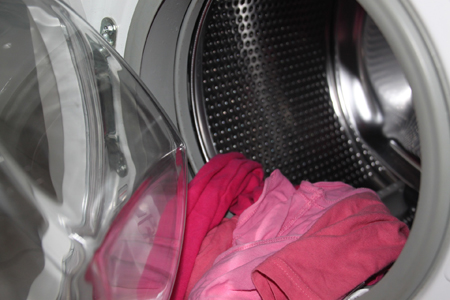 Washing machine maker Miele Professional is highlighting the link between smell and memory as its potential role in reassuring residents in a care setting.
A clean smell, something that we associate with hygiene, is reassuring, particularly at a time when anything that is less than clean could potentially be harmful to us.
In a care home this could be the smell associated with clean clothing – a soft and clean smelling jumper or the clean smell of fresh bed linen.
"Our reaction to smell is associative – it is linked to our individual experiences, very frequently formed in infancy or early childhood, when we are our most impressionable to smell – and so we continue to have a strong conditioned auto-response – or trigger - to smells, good and bad, for the rest of our lives," said behavioural psychologist Jo Hemmings.
"Research has shown that not only does our mood improve around a clean smell – especially that of clothes, ambient air, towels and bedding - it also increases our pro-social behaviour – for example, we are more likely to help strangers, neighbours or friends as a result of the uplift in our mood," she added.
"This clear link between a clean smell and our resulting mood and behaviour, both decreases anxiety and promotes self-care as well as giving us comfort, optimism and reassurance."
Miele Professional said its recently launched its new range of Little Giants gives customers in the care sector reassurance that products washed with this equipment will receive the most comprehensive wash possible.
To prevent the spread of infection, all models within the range have disinfection programmes which hold temperatures of 85 °C/15 minutes, 60 °C/20 minutes, and 40 °C/20 minutes – a hygienically clean wash every time.
Other News
Featured Supplier

 
 
Wireless Radio Nurse call systems are now commonplace in nursing and residential homes, with Medicare now serving over 100,000 residents around the UK. Due to their ease of installation our Nurse call systems can be quickly and efficiently installed in any home. Our advanced technology has proven to work in the most challenging...
Upcoming Events
Glasgow, Hampden Park Stadium
9th September 2021
Birmingham, NEC
15-16 September
Birmingham, NEC
13-14 October
London, Epsom Downs Racecourse
19th October 2021
Cardiff, Cardiff City Stadium
9th November 2021