Scotland vaccinates 'well over half' of care home residents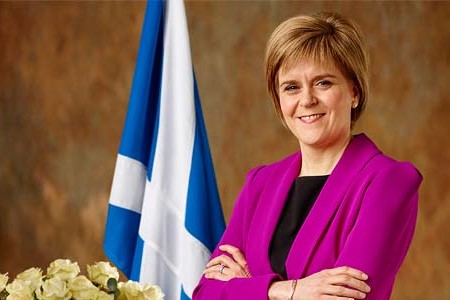 More than half of Scottish care home residents have received their first dose of Covid vaccine, First Minister Nicola Sturgeon has said.
There are around 30,000 long-stay care home residents aged 65-plus in care homes in Scotland, according to Scottish government figures.
"I am able to confirm today that we are now well over halfway through vaccinating care home residents with their first dose of the vaccine. That is extremely important," said Sturgeon.
"As you've just heard, more than a third of people who died with Covid last week, died in our care homes and we very much hope that the vaccine will very soon start to significantly reduce the risk of care home residents becoming ill with the virus," she added.
Holyrood's aim is for everyone aged 80 and over to get their first Covid jab over the next four weeks.
"In addition, the programme for vaccinating all people over the age of 80 is under way," said Sturgeon.
To facilitate the expansion of the programme, more than 1,100 vaccination sites are due to become operational from next week.
"These sites will mainly be GP practices and community vaccination centres at this stage. The number of vaccination sites will continue to grow as our supplies of the vaccine increase and as pharmacies and mass vaccination centres start being used to provide the vaccine."
Other News
Featured Supplier
STJ Projects Ltd provide bespoke joinery solutions to your Care Home projects. Originally a Joinery subcontractor, we have grown and developed our services over time to ensure we meet the needs and requirements of our clients. Our experienced joiners can manufacture and install all manner of timber products, from the construction of a building,...