NHS Highland beats a path to digital care technology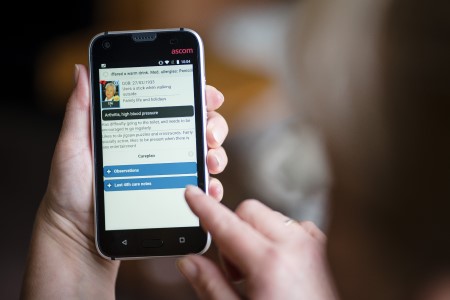 NHS Highland has boosted its digital technology provision with the help of Person Centred Software's Mobile Care Monitoring system.
NHS Highland has implemented a number of automated care functions throughout its 15 NHS-owned care homes.
These include applications for Adults with Incapacity (Scotland) Act 2000, guardianship checklist, reporting, and health and social care operability.
Despite being the largest of Scotland's 14 NHS regions, covering an area of 32,500 km² from Kintyre in the south-west to Caithness in the north-east, NHS Highland is extremely rural, serving just 320,000 people.
Its isolated position in the northernmost part of the UK, however, hasn't stopped the health board from supplying the very best care in the country via smart, agile technology.
"I'm a big advocate of technology and believe it's the blueprint for the future of care monitoring," said NHS Highland adult social care projects programme manager Claire Cameron.
"We're proud to be leading the way in the adoption of person-centred technology at NHS Highland and look forward to the next step in our journey of providing superior care to all those in the region, via innovative technologies," she added.
Person Centred Software's Mobile Care Monitoring system allows staff to digitally plan, record and monitor the care of residents in real-time.
The mobile digital care system helps to reduce the time it would take to physically transcribe care notes as staff can record information at the point of care, while also mitigating the risk of errors through innovative icon-driven tools.
In addition, the risk of losing information is eliminated as all data is recorded in one central portal, which can be viewed anytime by anyone with access.
Other News
Featured Supplier

Imprint Plus™ prides itself on helping businesses connect with their customers in a deep meaningful way. Not only displaying their brand with the right look and feel but also building custom solutions to convey the businesses core values and message. Balancing quality and cost with a custom solution is where Imprint Plus™ has helped 37,000...