Audley grabs Graham to build Cobham retirement village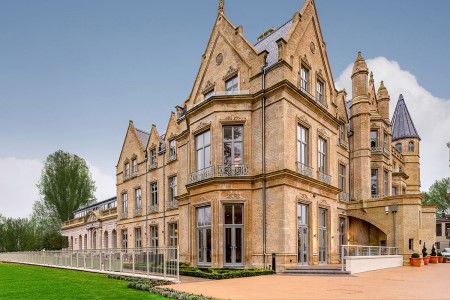 Audley Group has appointed Graham to lead the construction of its £80m retirement village in Cobham in Surrey.
Audley Fairmile will become the group's second village in Surrey following the opening of Audley Cooper's Hill (pictured) in 2019.
The village will consist of 74 two-bedroom properties based around central facilities housed in the Audley Club, which include a swimming pool, health club, restaurant and bar bistro, all available to Audley property owners and people from the local area.
Property owners can also access care and wellbeing services from Audley Care, which is registered with the Care Quality Commission. Owners buy their apartment from Audley and own it on a 250-year lease.
Audley Fairmile is one of four new Audley Villages funded through a joint venture with the real estate arm of Schroders and Octopus Real Estate.
"The demand for our retirement villages is higher than ever, so we are delighted to be able to work with construction partners like Graham that we know will deliver to Audley's high standards within the shortest timeframe possible," said Audley Group managing director Kevin Shaw.
"The UK has a real dearth of quality retirement housing provision. We have seen this year the vital role that retirement villages can play in giving older people safe and secure living options and we will continue to accelerate our growth plans to meet the needs of the nation," he added.
Graham regional director for southern England Rob Joyce said: "The UK's senior population is growing and we need a stronger supply of retirement housing coming forward if we want to meet the needs of this growing demographic."
Other News
Featured Supplier

Designing wall-coverings and murals for the care home sector is an area ATADesigns have been exploring for the past few years.  With an ageing population living longer, more and more care homes are being used.  Creating a safe and caring environment in a care home is important, and this includes its interiors.   I like to think that our...