Residents to be allowed two visitors twice a week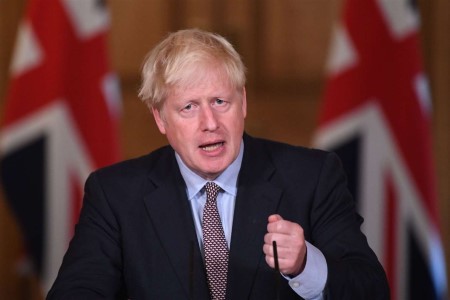 Care home residents will be allowed two visitors twice a week by end of year in England as part of the government's Covid-19 winter plan.
The plan unveiled by Prime Minister Boris Johnson says the government will provide twice weekly testing to enable the visits.
If a visitor has a negative test, is wearing appropriate PPE, and follows other infection control measures, then it will be possible for visitors to have physical contact with their loved one, such as providing personal care, holding hands and hugging.
The government will meanwhile introduce legislation by the end of the year that requires care home providers to restrict all but essential movement of staff between settings in order to reduce transmission.
To further prevent the risk of infections entering care homes, the Government is working with the Care Quality Commission (CQC) and the NHS to ensure everyone discharged to a care home has an up-to-date COVID-19 test result, and anyone testing positive will be discharged to a setting that has been assured by the CQC specifically for the purposes of providing safe care for COVID-19 positive resident.
In addition, the influenza vaccine is being made available, free of charge, to all care staff, personal assistants and unpaid carers to further protect staff over the winter period.
The government also plans to introduce frequent testing as an alternative to the need for self-isolation for people who have had close contact with a positive case.
Instead, contacts would have regular tests during the isolation period and only have to self-isolate if they test positive.
This will be trialled in Liverpool first then, if successful, will be rolled out across the NHS and care homes in December, and to all from early next year.
Other News
Featured Supplier

As experts in Wireless Nurse Call Systems, and in particularly call bell systems for care homes, we'll work closely with you to understand the unique nurse call needs of your care home(s). We'll provide a tailored nurse call solution that allows residents to feel safe and provides key cloud reporting data to aid you in your role of managing a safe...