Care England: stopping staff movement between homes won't work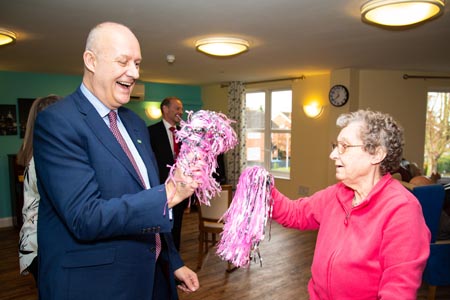 The government's proposals to ban the movement of social care workers between care homes will struggle to work in practice, according to Care England.
The representative body said in its response to the Department of Health and Social Care's [DHSC] consultation on the proposals that the implementation of the regulation is likely to create "risks" in specialised services such as those for people with learning disabilities and/or autism.
The measure will also have a consequence on staff mental health and levels of fatigue, and a significant impact on low-paid staff, it added.
"Although the proposed regulation is aimed at minimising the risk of infection of Covid-19, many care providers already have clear procedures and processes to manage safe staffing levels and staff movement which are regularly reviewed," said Care England chief executive Professor Martin Green (pictured).
"This is simply another bureaucratic hoop for adult social care providers to jump through. The real answer to managing infection prevention and control in adult social care settings is testing. If staff were able to access a greater frequency and efficacy of test prior to a shift, there would be less need to limit staff movement," he added.
Care England's response echoed an earlier call by the Care Workers' Charity (CWC) and industry leaders to stop the government's proposed policy.
The CWC said the "short-sighted and self-defeating" measure would push care workers into poverty and leave some residents without quality care.
"Banning the movement of care home workers targets individuals who have little power of influence caused by zero-hours contracts and a low income," it added.
"We believe the enforcement of this policy will mean affected care home workers stand to lose a substantial portion of their income."
Other News
Featured Supplier

Intastop Ltd has been leading the way in the specialist fields of anti-ligature products and door and wall protection for over 20 years. This pedigree, combined with the company's commitment to new product development and leading edge innovation, ensures Intastop remains a leading manufacturer and supplier to the healthcare, public and leisure...