Signature invests in 15-minute Covid antigen tests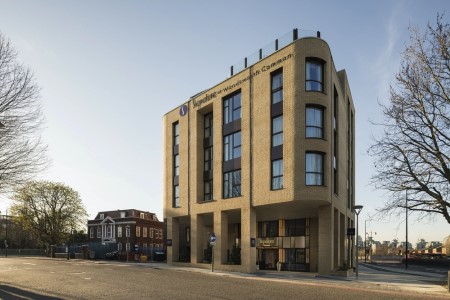 Signature Senior Lifestyle is to invest in 15-minute Covid antigen tests to enhance the safety of residents receiving visitors to its care homes.
The care provider, understood to be the first in the UK to back 15-minute antigen tests, is trialling the tests for relatives of those at its Wandsworth Common (pictured) care home in London, which to date has had zero cases.
Signature is offering visiting relatives the opportunity to conduct the tests in the comfort of their cars outside prior to entering the home via a separate entrance, allowing socially distanced visits with PPE to take place without plastic dividing screens.
In addition, Signature has commenced carrying out the 15-minute antigen tests on visiting external entertainers to ensure that its activity and wellbeing programmes can continue within Public Health England guidelines.
"Our regular testing has worked well so far but we are continually looking for ways to go one step further," said Signature Senior Lifestyle chief operating officer Kay Cox.
"The health and safety of our residents, families and staff remains our number one priority, so we have made the decision to invest in 15-minute tests to further bolster our capabilities, providing almost immediate reassurance," she added.
Signature said its investment in PPE will see it through until spring 2021, with staff being tested weekly and residents every two weeks.
Each home is acting individually in accordance with PHE guidelines, while additionally all homes are equipped with technology including Microsoft Teams, Zoom and Facebook Portals to help keep people connected, it added.
Other News
Featured Supplier
The wissner-bosserhoff GmbH in Wickede/Germany is a leading provider of innovative, high quality bed and furniture solutions for hospitals, retirement homes and residential care establishments. Through a consistent combination of technological and design competence in the customer-driven development of new products and using efficient production...