Advinia opens special care units for elderly Covid patients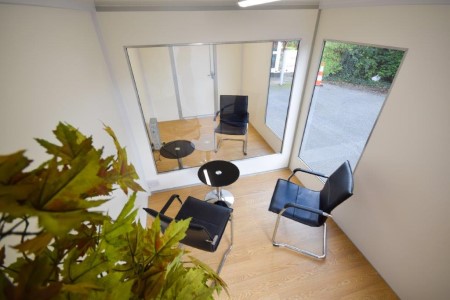 Advinia Health Care has opened dedicated Covid-19 isolation units across the Midlands and North of England to ease pressure on the NHS and help prevent the virus spreading through care homes.
The care provider, which has around 3,300 beds across the UK, set up the stand-alone properties within multi-unit care home sites in Liverpool, Wakefield, Wigan and Walsall to address the predicted overflow of Covid-positive patients from established NHS locations.
The sites are: Arncliffe care home, Liverpool; West Ridings care home, Wakefield; Bedford care home, Wigan; and Parklands care home in Walsall. Advinia will open two additional units in Oxford and Cheltenham early next year.
Extra protection has been put in place in these segregated units, which will be inspected by the Care Quality Commission.
Each will be staffed with its own dedicated team, with no cross-over with the existing facilities, and to maximise infection control there are dedicated access points and all ancillary services, including food and laundry, will be sourced separately and under strict procedures.
Visiting pods have also been installed to facilitate the safe interaction of families and residents.
The care provider said it has responded to calls from the Department of Health and Social Care, which is looking at ways to free up hospital space, boost critical care capacity, and reduce the cross-infection that happened in the first wave of the pandemic.
"We have consistently demonstrated that, in spite of operating on much tighter budgets, care homes are significantly safer places to be than hospitals for vulnerable people due to the stringent hygiene standards and our committed, well-trained staff," added Advinia chairman and founder Dr. Sanjeev Kanoria.
"Unlike many care operators, we have estates with multiple buildings so we can provide effective isolation units for those discharged from hospitals. We all have a responsibility to do what we can to help our country and the NHS move beyond this challenging time. It is time social and health care came together to work in partnership."
Other News
Featured Supplier

Intastop Ltd has been leading the way in the specialist fields of anti-ligature products and door and wall protection for over 20 years. This pedigree, combined with the company's commitment to new product development and leading edge innovation, ensures Intastop remains a leading manufacturer and supplier to the healthcare, public and leisure...