NCF: 'Shocking' lack of Covid tests for supported living residents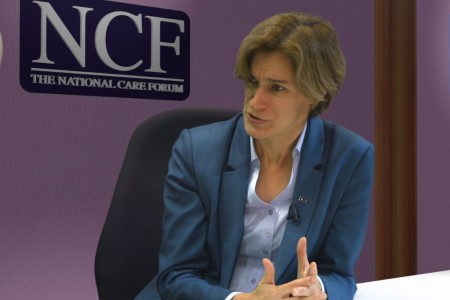 Just 1.3 per cent of supported living services or extra care housing schemes in England operated by National Care Forum (NCF) members are getting access to the single round of Covid testing promised by the government, according to a survey.
The leading member association of social care providers for the not-for-profit sector said the "shocking" lack of testing for supported living and extra care schemes tainted recent progress in residential care homes.
"We call on the government to build on the success of the whole home testing initiative in care homes and to widen the rollout of testing across other care settings, to include supported living and extra care housing," said the NCF.
"Improvements are still needed to increase the speed of getting back test results to make sure testing remains an essential part of the fight against Covid-19," it added.
The NCF survey completed by care providers operating 1,240 care and support services throughout England found very high levels of whole home testing across services, with 99 per cent of care homes taking part in this programme when eligible.
Of the providers responding to the survey there is a low incidence of testing failure, with only 2 per cent of tests returned for retest and 1.2 per cent not returned.
The NCF however said the speed of obtaining test results remains an issue, with only 24 per cent of care providers are receiving Covid test results within 48 hours.
The survey meanwhile found 94 per cent of care services are actively taking steps to facilitate family and friends visits and, on average, are spending around £4,000 per care home to make visits possible.
That is an additional cost that is currently being covered by care providers as the Infection Control Fund is not sufficient to meet the demands currently placed on the fund, the NCF said.
In addition, the survey found 99.9 per cent of respondents were having to purchase additional PPE themselves in order to meet their requirements.
The survey also found 95 per cent of respondents thought there would be an impact to their financial performance in the next financial year 2021-2022, with over 80 per cent forecasting a decline in revenue and almost 95 per cent forecasting an increase in costs.
Furthermore, care home providers had seen a decrease in occupancy to an average of 85 per cent from an industry average of 89-90 per cent in 2019.
The survey, which covers the period 1–31 October, also found the average level of vacancies reported by NCF respondents is 10 per cent and the average absence rate is seven per cent.
Other News
Featured Supplier

 
Fabricus are a market leading supplier of quality high performance long lasting furnishing fabrics to both healthcare and the NHS.
Our signature styles have evolved over the years to encompass a truly timeless and classic collection of beautiful and luxurious fabrics that will transform any interior. Industry experts for over 20 years...