apetito aims to cater for all with 2020 Christmas range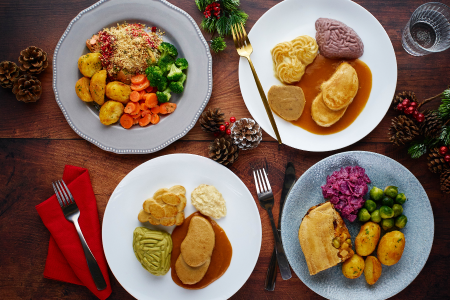 Care homes meals provider apetito has launched its 2020 Christmas range as part of its Culinary Inspirations product series.
Developed by apetito's in-house chefs and dietitians, the new range has been created to ensure all residents can enjoy a Christmas meal and includes additions to the company's texture modified range alongside new main meals, sides, and desserts.
New dishes include a wild salmon and spinach crumble, a vegan root vegetable pie, a puréed turkey with stuffing, and a puréed festive sponge.
"Following a review of our existing Christmas range and taking on board feedback from customers, we wanted to include meals which reflected the diverse dietary needs of residents – whether that be a plant-based diet or for those requiring softer meal options," said apetito care homes divisional manager Neil Hargreaves.
"Catering for those with bespoke dietary requirements does not need to be restrictive and all residents should be equally included on all occasions – something that is never more important than at Christmas," he added.
The full list of apetito's Christmas range includes wild salmon and spinach crumble, vegan root vegetable pie, roasted root vegetables, sage and onion stuffing, puréed turkey with stuffing, puréed honey glazed pork with apple sauce, pureed festive sponge with vanilla sauce, and chocolate fudge cake.
Other News