Scotland eases care home visiting restrictions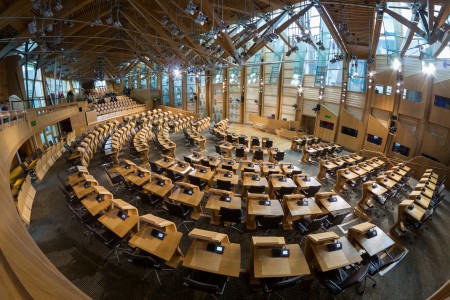 Scottish care home residents and loved ones will soon be able to enjoy longer visits with greater personal interaction after Holyrood announced restrictions will be relaxed.
Updated guidance published by the Scottish government recommends easing restrictions on visiting in a range of ways, including extending indoor visits from 30 minutes to up to four hours.
Outdoor visits can be extended to include up to six visitors from no more than two households, including children and young people, for up to one hour per visit.
The new guidance also supports increased personal interaction, including hugs or hand holding, as long as strict PPE and infection prevention control measures are met.
The new rules also allow residents to interact with family pets and therapy animals during outdoor and indoor visiting, as well to receive gifts.
However, visits in areas under additional local restrictions and where indoor care home visiting has been suspended will continue to be restricted to outdoor and essential visits only, such as in a number of local authorities in the West of Scotland.
"We know how difficult visiting restrictions have been, and it is only natural after six months of lockdown restrictions, that care home residents and their loved ones will want to see and interact with each other as much as possible," said Scottish health secretary Jeane Freeman.
Other News