Care UK to pay £1m in resident refunds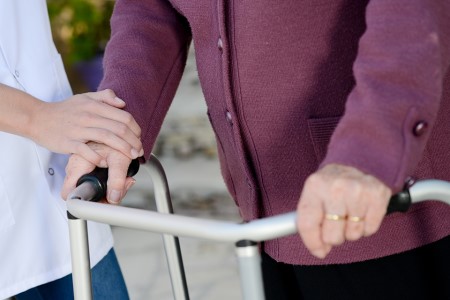 Care UK is to pay more than £1m in refunds for NHS-funded residents at the provider's premium homes in England deemed to have paid an unfair additional fee towards essential care.
The refunds are a result of a Competition and Markets Authority (CMA) investigation launched in 2017 into a number of care providers due to concerns that some of the contract terms and/or practices were illegal.
The CMA considers that Care UK broke consumer protection law by charging an additional fee because it contravenes NHS rules.
The fee, which in most cases was above £300 per week, was charged to certain residents receiving a special type of funding from the NHS called 'Continuing Healthcare'.
Under NHS rules, residents funded through Continuing Healthcare must not be required to pay towards their essential care.
Following the CMA's action, Care UK has agreed to offer repayments to NHS funded residents whose fees went towards their essential care, and more than 160 residents at over 20 Care UK premium homes will be offered compensation by the end of November.
The CMA said the majority of those affected will receive a pay-out of more than £1,000, with some receiving substantially more based on their circumstances.
The refunds apply to those that paid the additional fee from 1 October 2015, as that is when the CMA's redress powers came into force.
In addition, Care UK has signed a formal undertaking to stop charging this additional fee altogether for residents at its homes.
"Older people receiving Continuing Healthcare funding are some of the most vulnerable in our society and should not be expected to pay extra fees for their essential care. That's why we've worked hard to secure refunds from Care UK for those who paid these unfair fees," said CMA executive director of enforcement Michael Grenfell.
"We are pleased to see Care UK committing to make repayments as quickly as possible, and to stop charging this additional fee altogether, which is good news for all current and future residents," he added.
Care UK said the CMA's action to prevent the fomer offering families the option of placing their loved ones in a premium home by making a personal contribution in addition to NHS funding is "a backwards step in terms of consumer choice".
"The number of families this affects within Care UK has always been very small and, as such, we agreed to settle with the CMA to enable us to focus on the more pressing challenges facing the sector at present," a spokesman added.
"Over the period we offered this option, Clinical Commissioning Groups were supportive of having access to additional homes, and the small number of families involved welcomed the additional choice it provided.
"The enhanced fee covered a range of benefits enjoyed by residents in a premium setting including spacious en-suite rooms, on-site facilities such as cafes and cinemas, a wide range of lifestyle activities and a premium dining experience. These families always had the option of more modest, fully funded homes as an alternative."
The spokesperson added: "In light of unclear NHS guidance and the widespread nature of these fees across the sector, we reject the CMA's suggestion that they were unfair.
"In reaching this settlement, we do not accept that we have breached any rules or misled anyone taking a place with us. We have done our best to be transparent with all involved, and as these fees are common practice with a great many other care home providers, we are at a loss to understand why the CMA has singled out Care UK."
Other News