Employee scheduling and timesheet management just got easier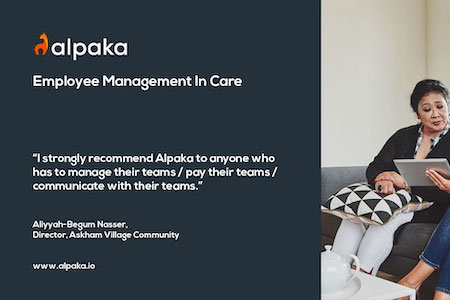 Digital HR rota system provider Alpaka is highlighting the role of its paperless system for easier employee scheduling and timesheet management.
The cloud-based Alpaka system allows care home managers and other professionals to rota staff, manage leave and absence, automate time and attendance, and administer staff certification for £5 per employee per month with no setup or licence fees.
Alpaka can be accessed using any device at any time and is an accurate and simple way for employees and management to stay connected and to ensure the efficient running of a care facility.
The Alpaka Rota tool is intuitive and helps prevent common scheduling mistakes. The tool can be used created a single rota for the whole team, or smaller rotas for individual departments and see precisely where company time is spent.
Rota information is immediately available on a calendar app so employees can see their latest shifts. Rotas can be cloned or repeated for speed.
Alpaka Presence meanwhile is a time and attendance app. Using standard smartphones as entry keypads, employees clock in and out of work using a PIN or QR code.
The entry and exit readings are paired automatically and are used to generate timesheets automatically.
"I don't know where we would be without Alpaka. The reliance on paper was becoming a burden, whereas information is now at our fingertips," said Aliyyah-Begum Nasser, director of the renowned Askham Village Community in Cambridgeshire.
Alpaka said: "Using Alpaka means no more paper, no more spreadsheets, no more double-keying, just accurate timesheets exported to payroll.
"A care home using Alpaka recently discovered they had been overpaying a member of staff by 30 minutes for every shift, for five years. This overpayment equated to a loss of £8000 for the business. What could you do with that kind of saving?"

Our case-study contains more information about a care digital transformation https://alpaka.io/case-studies/care
For more information call Alpaka on 0203 286 6109 or visit their website at www.alpaka.io to start a free trial.
Other News
Featured Supplier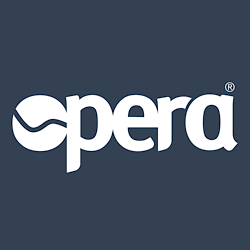 Welcome to Opera. Welcome to the trusted experts in beds and mattresses for long term care.
We have over 15 years' experience in designing and manufacturing life enhancing care beds and mattresses for care homes and other care settings.
Cleverly balancing extensive clinical benefits with desirable, elegant designs,...
Upcoming Events
Glasgow, Hampden Park Stadium
9th September 2021
Birmingham, NEC
15-16 September
Birmingham, NEC
13-14 October
London, Epsom Downs Racecourse
19th October 2021
Cardiff, Cardiff City Stadium
9th November 2021