apetito webinar to put presentation skills on menu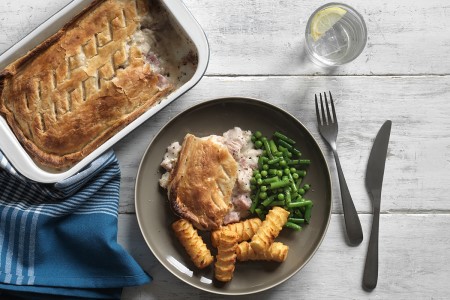 Care home meals provider apetito has opened registration for its webinar on plate presentation to be held early next month.
The webinar on Thursday 1 October at 2pm will be hosted by apetito head chef Phil Rimmer and key account manager Dean Miller.
Rimmer has been apetito head chef for the past 15 years and has overseen the Wiltshire-based company's product development and innovation.
His experience prior to apetito includes being head chef at the prestigious Woolley Grange Hotel near Bath.
The aim of webinar is to provide catering teams, chefs and cooks working in a care home with information on the benefits of plate presentation and practical examples of what they can do to enhance the experience for residents.
"By the end of the session you should be able to understand the importance of great plate presentation and the benefits it has upon the health and well-being of residents, and how plate presentation impacts CQC regulation 14," said apetito.
Registration for the 'Plate Presentation in Care Home Meal Times' webinar is available via https://register.gotowebinar.com/register/6224275261323904528.
Other News