Legal & General snaps up Hampshire site for Inspired village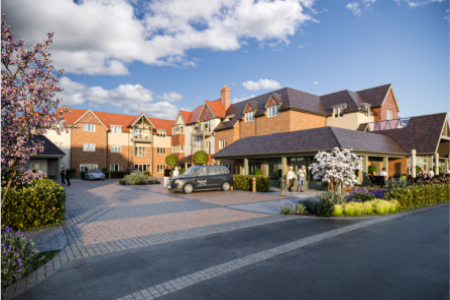 Inspired Villages, Legal & General's later living business, has acquired a 10-acre site in Chandlers Ford in Hampshire to build a retirement village consisting of 151 homes.
The company said work at the consented Chandlers Ford site is due to kick off early next year, creating 110 construction jobs per annum over a four-year period.
The retirement village will feature facilities including fitness studio, gym and swimming pool, which will be available to local qualifying residents on a membership basis.
Chandlers Ford will be home to Inspired Villages' second retirement village in Hampshire after Bramshott Place near Liphook.
Inspired said the decision to acquire another site in Hampshire was a response to local demand. In 2017, it was estimated that there were over 41,000 over-65s in Hampshire, which is expected to rise to 91,600 by 2035.
"Acquiring a second site in Hampshire with outline planning permission highlights Inspired's ambitions and outstanding momentum, while also emphasising the growing demand for specialist age-appropriate housing in the local area," said development director Neal Dale.
"There is a need to provide a greater support to our older people within society; Covid has shown us that ensuring the health and wellbeing of our older people, whilst supporting our NHS and social care services, is paramount," he added.
Other News