Labour demands real living wage for all social care staff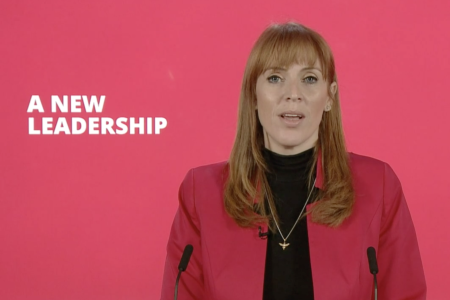 Labour has urged the government to introduce a guaranteed pay rise of all social care workers to the so-called real living wage at its annual party conference.
Addressing the online-only conference, Labour deputy leader Angela Rayner (pictured) said the current average wage of £8.10 per hour "was a moral outrage even before this pandemic" but is now "indefensible".
"After all their sacrifice and hardship, we can't go back to business as usual, where the very same people who have risen to this challenge continue to be underpaid, undervalued and exploited," she added.
The Living Wage Foundation defines the real living wage at a minimum of £9.30 per hour across the UK and £10.75 in London.
The MP for Ashton-under-Lyne and former home care worker accused the government of "falling over themselves" to clap for carers during the pandemic but, she said, "applause on a Thursday night doesn't pay the rent…a pat on the back doesn't put food on the table".
Rayner also called on Prime Minister Boris Johnson to make good on his pledge to set out proposals for the reform of social care.
"On his very first day in office, the Prime Minister promised to fix the crisis in social care, with a plan he said he'd already prepared. The coronavirus crisis has made the crisis in our social care sector even more urgent," she said.
"But now it turns out that it won't be published until next year. It's time he got on with it. Show us the plan. And guarantee that every social care worker will be paid at least the real living wage".
Other News