apetito cooks up 'al dente' pasta range with more bite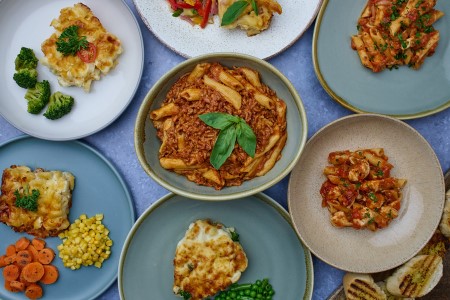 Care homes meals provider apetito has launched an improved pasta range designed by its in-house chefs and dietitians to offer a more authentic experience of Italian cuisine.
The new range is designed to better keep its shape and provide an 'al dente' bite when cooked from frozen by care homes' own catering teams.
On the menu are seven new dishes: beef bolognaise with pasta, pasta carbonara, penne pasta in tomato & basil sauce, macaroni cheese, chicken & pasta with tomato & herbs, tuna pasta bake, and cauliflower & broccoli pasta.
"We've listened to our customers who told us that they would like more choice across our pasta range and gave us some useful suggestions, which we have responded to within the development of this new range," said apetito care homes divisional manager Neil Hargreaves.
"We know pasta is a much-loved dish by care home residents, and our new and improved range will give our customers a greater choice of authentic and flavours," he added.
The dishes are the latest wave of releases from apetito's Culinary Inspirations series of new and improved products.
"Through our Culinary Inspirations initiative, we are offering great new choice and adding further value into the dining experience for residents, with further innovation still to come," said Hargreaves.
Other News