Labour warns government over winter plan for care homes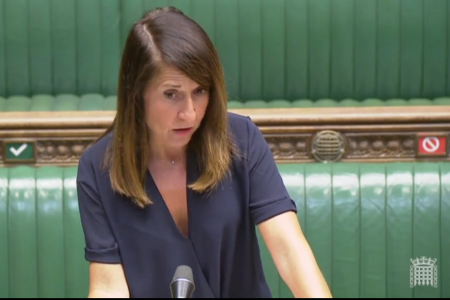 Labour has warned the government has weeks to put a winter care home plan in place or risk a repeat of past mistakes in tackling the Covid-19 pandemic.
The party said ministers must "urgently get a grip" to prevent spread of the virus in care homes.
Shadow social care minister Liz Kendall has written to Health Secretary Matt Hancock outlining her party's five-point plan for protecting care homes over the coming months.
Labour called for a guarantee of weekly, rapid testing of care staff; ensuring all care workers get the required PPE; support for families to be able to safely visit care homes; NHS support for care homes; and additional resources for social care throughout winter and beyond.
The letter says Department of Health and Social Care guidance should be updated to emphasise the value of family visits and treat family members as keyworkers to provide "priority and focus".
"Reports that infections rates are beginning to rise in care homes once more are a matter of serious concern. With winter and the flu season fast approaching, it is vital that the government now puts in place a clear winter plan to support social care," wrote Kendall (pictured).
"The government must learn the lessons from mistakes that have been made so far, and show users, families and staff that social care will be a top priority in the months ahead."
Kendall also called on the government to publish a plan for the future funding and provision of social care by the end of the year.
Responding to Labour's request to government for a winter care home plan, the NHS Confederation called for free PPE for all care suppliers, guaranteed testing for service users and employees, adequate funding to stabilise the sector and a workforce plan.
"Details have so far been lacking on the support that will be made available to social care in the run-up to winter and we urge the government to act now to put this right. A well-resourced social care system is vital to enable the NHS to best respond to the challenges of winter which may include a second coronavirus wave," said chief executive Niall Dickson.
Other News
Featured Supplier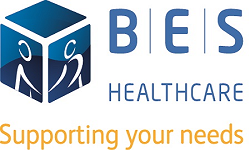 BES Healthcare has been serving the industry for over 25 years, providing world class infection prevention and assistive technology solutions to institutions and businesses, from care homes to NHS hospitals. We work with and support our customers in finding the best solution for their needs, be it air and surface decontamination or daily living...
Upcoming Events
Glasgow, Hampden Park Stadium
9th September 2021
Birmingham, NEC
15-16 September
Birmingham, NEC
13-14 October
London, Epsom Downs Racecourse
19th October 2021
Cardiff, Cardiff City Stadium
9th November 2021