Care home crisis prompts Clenzair to clean up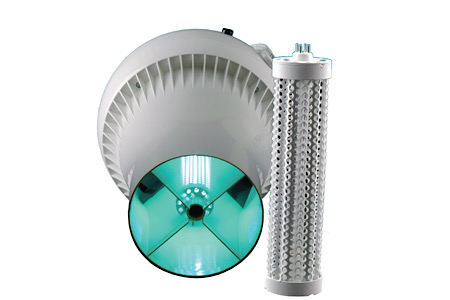 A recent TV programme has prompted air purification system provider Clenzair to step forward with a simple solution that could help make care homes virus-free.
The Cambridgeshire company said it was inspired by a Channel 5 programme aired this month that found 256 care home providers had 2,404 empty beds in June compared with 1,281 in the previous year as a result of Covid-19.
Clenzair said its technology-advanced system can neutralise 99.99 per cent of viruses, bacteria, gases, odours, mould and volatile organic compounds, both in the air and on surfaces.
The air purification system is also 99.99 per cent effective against C. difficile, which often affects older adult residents in long-term care facilities, it added.
While it is still too early to know how it works specifically against Covid-19, the technology is proven to work against similar viruses that are part of the RNA sarbecovirusessubfamily, to which the coronavirus belongs.
"The recent Channel 5 report on the Covid care home crisis made for depressing viewing. We need to protect those businesses that exist to support vulnerable and elderly people and ensure that they can continue to thrive," said Clenzairchief executive Luke Harris.
"We are confident that this technology is a game-changer for all businesses that have been impacted by the current pandemic, especially care homes," he added.
"We have evidence from the sector that after installing the system, sickness amongst both staff and residents reduced significantly, resulting in over £60,000 in increased revenue and cost savings of over £12,000 on chemical mists, replacement carpets, mattresses and other refurbishment costs."
The system uses a patented advanced type of oxidation technology consisting of a destratification fan with a photohydroionisation cell (PHI) to remove airborne pollutants 24 hours a day, providing continuous air purification for both the air and surfaces, as well as neutralising those that have settled on surfaces.
The active in-venue PHI fans rely on a complex chain of chemical reactions that ultimately lead to the production of 'cleansing' ions.
Unlike fogging, no harmful chemicals are used as the process produces hydroperoxides - otherwise known as Mother Nature's enviro-friendly cleaning agent, as they make the air smell fresh and clean after a thunderstorm.
The small, discreet units are simple to install, with no ducting required and no ongoing maintenance needed.
Running costs amount to less than £25 per annum per unit, making Clenzair ideal for any type of business, including care homes. For further information contact Clenzair's Bradley Watkins on 01480 831010.
Other News
Featured Supplier
The wissner-bosserhoff GmbH in Wickede/Germany is a leading provider of innovative, high quality bed and furniture solutions for hospitals, retirement homes and residential care establishments. Through a consistent combination of technological and design competence in the customer-driven development of new products and using efficient production...
Upcoming Events
The King's Fund, Cavendish Square, Marylebone, London W1G 0AN
22nd June 2021
Liverpool, Aintree Racecourse
13th July 2021
Glasgow, Hampden Park Stadium
9th September 2021
London, Epsom Downs Racecourse
19th October 2021
Cardiff, Cardiff City Stadium
9th November 2021