Knight Frank: Care sector 'short of beds'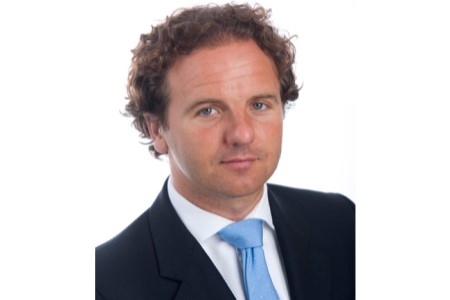 The UK care home sector is failing to keep up with demand with the number of beds per 100 people over the age of 85 falling by five per cent since 2010, according to property consultants Knight Frank.
The annual UK Healthcare Development Opportunities 2020 report found that while the number of care home beds increased by 2,500 in the last financial year, the number of homes fell to 12,170 nationwide.
The fall was driven by smaller outdated care homes closing while larger, purpose-built care homes opened.
In the 2019/20 financial year, a total of 7,058 beds (122 homes) were newly registered and 6,789 bed (233 homes) were de-registered.
Knight Frank said the extent of home closures and de-registrations meant the market is struggling to expand at the pace required for future demand.
The Covid-19 pandemic meanwhile has highlighted the need for investment in new and refurbished care homes due to an accelerated closure of underperforming properties.
Knight Frank identified a potential 6,500 care homes at risk of closure over the next five years, equating to 140,000 beds.
The consultants estimate the UK requires in excess of £15 billion to upgrade existing beds in order to future-proof for the ageing population.
The shortage will be exacerbated by the increased demand for care homes by 2050, which will see a "national bed crisis in the UK as the share of people over the age of 80 is expected to surge over the next 30 years, with one in ten adults set to be over 80 by 2050, compared to one in 20 currently," said Knight Frank.
Head of healthcare Julian Evans (pictured) added: "The UK healthcare industry requires substantial investment in order to keep pace with present demand, let alone the provision that is going to be needed for the future as the population continues to age.
"Whilst the overall bed numbers have increased, this is still nowhere near enough to address the crisis in provision and is likely to be further exacerbated as the next generation ages at a faster rate than new care homes can be developed. "
Knight Frank's 'Hotspots Index' investment opportunity list for the 2020 report sees Buckinghamshire pipping Greater London as the prime area for deployment.
The other three areas in the Hotspot Index top five are South Glamorgan, Berkshire and Cambridgeshire.
Knight Frank meanwhile expects that care home design will adapt to meet future virus experience and that care homes will need to innovate their operational procedures post Covid-19, including an increased use of telemedicine.
It expects that there will be an accelerated closure of tertiary assets whilst due to increased smart specifications necessary for future new build care homes, the cost of raw materials will further increase.
Other News