apetito puts inspiration on the menu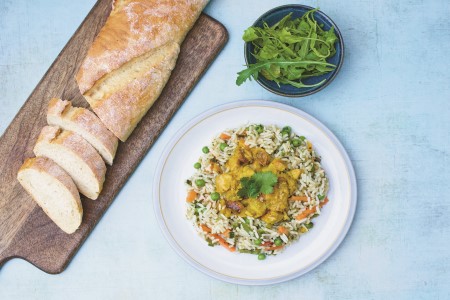 Care homes meals provider apetito has launched a new product range designed in conjunction with Michelin-star chefs.
The 'Culinary Inspirations' range includes innovative main meals, new additions to the company's Texture Modified range, new plant-based dishes and a new pasta range.
To create the range, apetito reached out to five top chefs across south-west England to partner its own in-house chefs and dietitian.
New dishes include ham, leek and cheddar Tart, created by Peter Vaughan of Vaughan's Kitchen, and a twist on the classic coronation chicken, designed by Jethro Lawrence, head chef at Woolley Grange near Bath and BBC MasterChef: The Professionals' quarter-finalist.
The Culinary Inspirations launch will see apetito add nearly 50 new dishes to its range in a six-part series over the next three months.
The first six new dishes from the range are available to care homes from this week.
"Our Culinary Inspirations range is a major initiative that we are unveiling over a three-month period and not only brings great new choice, but it also looks to add further value into the dining experience for resident," said apetito care homes divisional manager Neil Hargreaves.
"For example, we are very excited by the new additions to our Texture Modified range, which launches later this month," he added.
Other News