Torsion Care twists Shipley plans into shape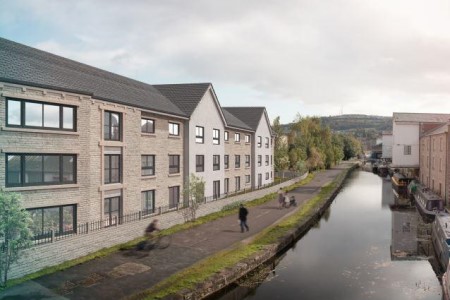 Torsion Care has won permission from Bradford Council to build a 66-bed, canalside care home in Shipley in West Yorkshire.
The Leeds developer will demolish a vacant industrial unit adjacent to the Leeds-Liverpool canal and replace it with a purpose-built facility.
The three-storey scheme will be laid out in a split configuration to enable the facility to provide for two types of care: general residential and residential dementia.
The chamfered design allows for a central 'hub' area with lounge and dining facilities accessible from bedrooms in both wings, which minimises corridor length.
Torsion Care expects the Shipley care home to create between 40 and 50 jobs, of which 84 per cent would be full time and 14 per cent part time.
Up to a maximum of 15 members of staff would be present on site at any one time.
Other News