MPs demand social care placed on equal footing to NHS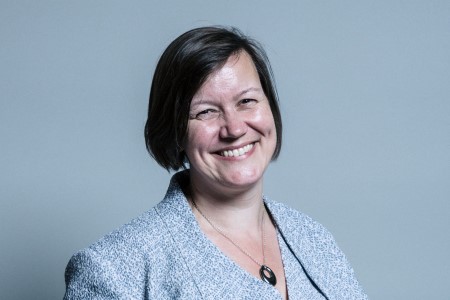 The public accounts committee has demanded the government sets out by October how it intends to put social care on an equal footing to the NHS.
In a heavily critical report on the government's handing of the pandemic, the select committee said it expects the Department of Health and Social Care (DHSC) to write "what it will be doing, organisationally, legislatively and financially, and by when, to make sure the needs of social care are given as much weight as those of the NHS in future".
"We will be challenging them on this at future sessions," it added in the 'Readying the NHS and social care for the Covid-19 peak' report.
The committee found DHSC made "appalling errors" early in the pandemic when 25,000 patients were discharged from hospitals into care homes without ensuring all were first tested for Covid-19 – despite clear evidence of asymptomatic transmission of the virus.
The government should acknowledge its mistakes and learn from them rather than "seeking to give the impression" that it got "every decision right first-time round", it said, recommending a three-point plan by September for tackling any second wave.
"The department should assess the capacity it needs, particularly for PPE and testing, and how it will meet this, to cope with a second peak; and report transparently and consistently on progress," the committee added.
Public accounts committee chairwoman Meg Hillier (pictured) said: "The failure to provide adequate PPE or testing to the millions of staff and volunteers who risked their lives to help us through the first peak of the crisis is a sad, low moment in our national response."
"Our care homes were effectively thrown to the wolves, and the virus has ravaged some of them," she added.
Care England welcomed the report and backed calls to place social care on an equal footing to the NHS.
"We urge the government to implement the recommendations in order that the nation is better prepared for future spikes and also to ensure that social care is recognised as an intrinsic part of the health and social care system," said chief executive Martin Green.
"Health and social care are but two sides of the same coin and cannot be treated as separate entities," he added.
Other News
Featured Supplier

 
Fabricus are a market leading supplier of quality high performance long lasting furnishing fabrics to both healthcare and the NHS.
Our signature styles have evolved over the years to encompass a truly timeless and classic collection of beautiful and luxurious fabrics that will transform any interior. Industry experts for over 20 years...
Upcoming Events
The King's Fund, Cavendish Square, Marylebone, London W1G 0AN
22nd June 2021
Liverpool, Aintree Racecourse
13th July 2021
Glasgow, Hampden Park Stadium
9th September 2021
Birmingham, NEC
15-16 September
London, Epsom Downs Racecourse
19th October 2021
Cardiff, Cardiff City Stadium
9th November 2021