Skills for Care: Half a million extra jobs needed by 2035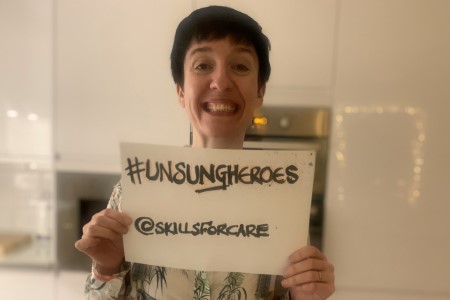 England's adult social care workforce will need to rise by almost a third by 2035 in line with population projections, according to Skills for Care.
The strategic body's annual report, 'The size and structure of the adult social workforce in England', found jobs will increase by 520,000 - 32 per cent - to around 2.17m by 2035 if it grows proportional to the projected number of people aged 65 and over.
The total adult social care workforce currently stands at 1.52m, with 1.16m full-time equivalent jobs.
Skills for Care said the rate of increase for adult social care jobs has slowed to around 15,000 per year between 2014 and 2020, down from 26,000 between 2012 and 2014.
The current rate of growth would see a shortfall of nearly 300,000 jobs in line with the projected population of over-65s.
Skills for Care meanwhile said the care staff vacancy rate had fallen to 6.6 per cent from 8.3 per cent since the start of Covid-19 pandemic.
A reduction in the demand for services is likely a contributing factor for this decrease in vacancies, it said.
A Skills for Care survey found 46 per cent of responding employers were experiencing a decrease in demand, alongside evidence of falling occupancy rates in care homes.
However, there was no evidence that the reduction in demand had resulted in a reduction in the number of people working in the sector.
In addition, the report found the average number of days lost to sickness, including staff self- isolating and shielding, was around 8 per cent between March and June, compared to 2.4 per cent pre-Covid.
Skills for Care chief exeuctive Oonagh Smyth (pictured) said: "This report could not have been published at a more opportune time as we begin to consider what our sector will look like now and into the future."
Care England said the report corroborates key messages from the sector put to government during and before the pandemic, such as the "worrying" exclusion of carers from the post-Brexit immigration system.
"This report makes it crystal clear that in the coming weeks and months, both providers and the adult social care workforce need to be prioritised as they remain at the frontline in combatting Covid-19," said Care England chief executive Martin Green.
"Furthermore, the trend of a shift away from local authority jobs towards independent sector jobs articulates the need for the independent sector to involved in the future development of adult social care," he added.
Other News