ProEconomy uses a copper touch to handle door furniture
Infection control technology outfit ProEconomy has launched the Ibex range of anti-microbial copper door furniture with the Covid-19 pandemic in mind.
The Milton Keynes company said using a British Standards-compliant handle and coating with anti-microbial copper can minimise the risk of infection throughout buildings across the UK.
"The recent global pandemic has made everyone consider bacteria and viruses in a different light," the company said.
"Copper kills more than 99.9 per cent of infection causing bacteria within two hours," it added.
Furthermore, clinical trials have shown coronaviruses have been found to be permanently and rapidly deactivated upon contact with copper.
A simulated fingertip touch contamination of Coronavirus 229E on stainless steel, copper and brass found copper was the most effective and fastest-acting.
Copper kills the following diseases:
Methicillin-resistant Staphylococcus aureus (MRSA)

Staphylococcus aureus

Vancomycin-resistant Enterococcus faecalis (VRE)

Enterobacter aerogenes
Escherichia coli O157:H7

Pseudomonas aeruginosa

Human immunodeficiency viruses (HIV)

Middle East respiratory syndrome-related coronavirus (MERS)

Severe acute respiratory syndrome-related coronavirus (SARS)
Carbapenem-resistant Enterobacteriaceae (CRE)
"Stainless steel appears clean when it is dirty - surely that is troublesome," said ProEconomy chief executive Byron Bedford.
"Copper, meanwhile, is criticised for tarnishing over time and for visibly showing dirt. I believe this is a positive, not a negative. Using our Copper Cleaning Disinfectant, clients can ensure that their touch surfaces will appear clean when they are indeed clean," he added.
The Ibex range of BS-compliant anti-microbial copper door furniture includes:
Biocidal Products Directive article 95 listed copper

Biocidal Products Directive article 94 compliant
Tested to BS EN 1906:2010

Durability Grade 4

Compliant with BS8300

Grade 304 stainless steel
Electroplated in copper with a durable, thick coating that has been tested to last, the Grade 304 stainless steel furniture comes with a ten-year mechanical guarantee.
Typical prices include £49.90 for a lever handle pair, £27.50 for a D handle and £27.50 for a push plate. Email [email protected] for further information.
Other News
Featured Supplier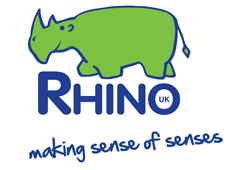 Rhino UK is a leading supplier of multi-sensory equipment offering complete design, installation and maintenance service. For more than 75 years' combined experience working with Local Councils and Government Sectors serving Health and Education establishments
Upcoming Events
The King's Fund, Cavendish Square, Marylebone, London W1G 0AN
22nd June 2021
Liverpool, Aintree Racecourse
13th July 2021
Glasgow, Hampden Park Stadium
9th September 2021
London, Epsom Downs Racecourse
19th October 2021
Cardiff, Cardiff City Stadium
9th November 2021