Surrey care facility passes MEDsan UK staff antibody test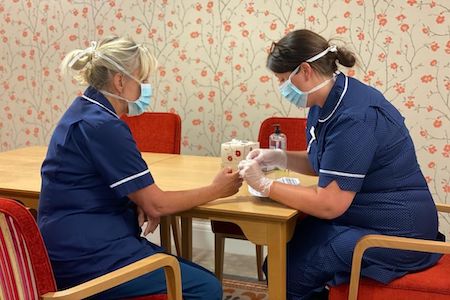 Staff antibody test kits provided by MEDSan UK have helped normal operations to resume at The Clavadel care facility in Guildford.
The Clavadel, a specialist centre for post-operative rehabilitation and convalescent care close to the Surrey Downs, ceased usual operations and focused on supporting the NHS by taking non-Covid patients from local hospitals to help free up acute beds for emergencies.
In order to resume normal rehabilitation care pathways at The Clavadel safely, both staff and patients need to be protected from infection.
The Clavadel's guests are rehabilitating from other health conditions and protecting the welfare of these guests during a pandemic is of critical importance.
In addition to cleaning and hygiene procedures, including the use of PPE by staff, The Clavadel chose to deploy a staff antibody testing regime using rapid antibody tests from MEDsan UK.
MEDsan UK's rapid 'finger-prick' antibody test kits are manufactured in Germany by SanPharma and have an accuracy of 97.1 per cent, making them among the most accurate on the market.
They are simple to use and generate results within ten minutes, meaning there are no hospital visits and no waiting for laboratory results.
"The beauty of rapid coronavirus antibody testing for me is its speed as the kits produce a yes-no result in ten minutes and the fact that they are non-invasive to administer – The Clavadel's staff and residents are familiar with the use finger-prick blood tests for diabetes and other ailments, so using the same method to test for Covid-19 antibodies is efficient," said The Clavadel director Charles Geohegan.
"In response to the pandemic the government did offer us a sample of swab antibody tests, however, these are conducted via a swabbing process which is in reality too invasive to administer and is actually distressing to some elderly residents," he added.
All staff are tested for the virus, as it is well-known that many carriers are asymptomatic. The Clavadel is also ensuring all post-surgical guests have had a recent Covid-19 swab and self-isolated for 14 days prior to surgery in line with current government advice.
While using the test kits the Clavadel has already had one member of staff test positive at home before returning to work – they are delighted to have caught this and prevent the risk of infection and potentially save lives.
Other News
Featured Supplier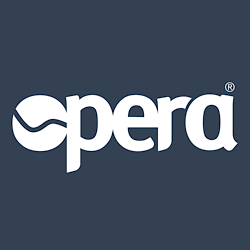 Welcome to Opera. Welcome to the trusted experts in beds and mattresses for long term care.
We have over 15 years' experience in designing and manufacturing life enhancing care beds and mattresses for care homes and other care settings.
Cleverly balancing extensive clinical benefits with desirable, elegant designs,...
Upcoming Events
The King's Fund, Cavendish Square, Marylebone, London W1G 0AN
22nd June 2021
Liverpool, Aintree Racecourse
13th July 2021
Glasgow, Hampden Park Stadium
9th September 2021
Birmingham, NEC
15-16 September
London, Epsom Downs Racecourse
19th October 2021
Cardiff, Cardiff City Stadium
9th November 2021