Cornerstone rocks up to upgrade Surrey home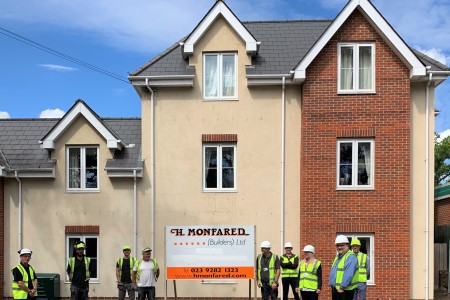 Cornerstone Healthcare has begun work on the Marula Lodge specialist care nursing home near Camberley in Surrey.
Marula Lodge, set to open in Mytchett in January 2021, will care for adults with challenging behaviours associated with complex neurological and mental health needs.
The 42-bed home will be the latest addition to the group's portfolio that includes Kitnocks House and South Africa Lodge, both in Hampshire, and will increase the company's beds to 199.
Previously a purpose-built care home for the elderly, extensive alterations by Cornerstone Healthcare will adapt the building for its specialist resident group.
A two-storey extension will create additional bedrooms and larger communal areas to give residents more space for living and dining, and clear sight lines for staff for greater safety.
In addition, the plant room has been entirely replaced and the Cornerstone property team has worked closely with Surrey Fire and Rescue to install comprehensive fire safety measures, which were absent from the building previously.
The work is being carried out by H. Monfared Commercial Builders and project managed by Ian Holmes from Northstar Developments.
"Our plans have been delayed slightly by the coronavirus outbreak but we are thrilled to finally be up and running. This is a considerable project and we have an excellent team on board to transform this building into a home for those who need very specialised care," said Cornerstone chief executive Johann van Zyl.
The multimillion pound project will create more than 100 jobs in the area, the company said.
Other News