Summer school teaches importance of dementia design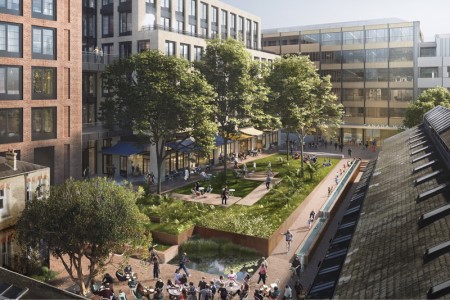 A six-week summer school run by TEDI-London is teaching 147 students from 21 countries the importance of design and engineering of enabling environments for people living with dementia.
During the fully online programme, 15 global teams are competing to develop design solutions that meet dementia needs for a new urban town centre at Canada Water in London.
The teams will answer three challenges. Firstly, creating an outdoor space where people with dementia and their carers can interact safely.
Second, developing solutions to enhance the wellbeing and independence of people inside buildings.
Third, harnessing technology to enhance the safety and support for people with dementia and their carers.
At the end of the programme, the teams will pitch their ideas to an industry panel.
The winners will be awarded £15,000 to fund a trip to London to further develop their idea in the TEDI-London labs and work alongside British Land and other industry partners in that development.
TEDI-London is a design-led engineering higher education provider founded by Arizona State University, King's College London and UNSW Sydney.
"I believe by designing for dementia, you design for many excluded groups, because dementias can manifest such a broad range of symptoms. Therefore, by getting our students designing for dementia, they are designing for all," said summer school programme director Dr Sarah Campbell.
"For inspiration we looked to one of the most innovative countries in the world – Japan – where an ageing population has driven an exponential rise in ideas and solutions to support older people," she added.
Australian company HammondCare's Dementia Centre is providing mentoring for the summer school students.
"I'm excited to be supporting the students in six online mentoring sessions as they develop their products," said Liz Fuggle, design capability consultant at HammondCare Dementia Centre.
"We will be using the framework of the Dementia Centre's Dementia Choices tool to road-test these products and drive innovation, focusing on the end-user experience," she added.
Other News