Webinars to share care home interior design insight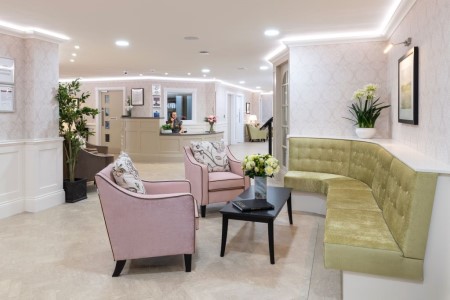 Assistive care equipment manufacturer Accora will this month host free webinars on care home interior design led by HomeSmiths managing director Jacqui Smith.
The live events, titled 'Care home interior design: taking away the mystique', take place on 17 and 18 June.
Accora said the topics covered by the webinars will include an introduction to interior design in care homes, how good design can support residents with sensory and cognitive loss, looking at colour and wellbeing, and making the right decisions when refurbishing.
Smith is an experienced and well-recognised interior designer; one of the most recent projects she was involved in was Hallmark's latest luxury care home, Henley Manor (pictured) in Henley-on-Thames.
"Her down-to-earth, practical style will benefit anyone involved in refurbishment or new-build projects, from directors, designers or home managers. There will also be an opportunity to ask Jacqui questions and have her answer them live," a spokesman said.
The first hour-long webinar kicks off at 10.30am on 17 June.
The second event takes place on 18th June between 1.30pm and 2.30pm.
Registrations for the events can be found on the Accora website here.
Other News