Hancock threatened with legal action over "protective ring" claim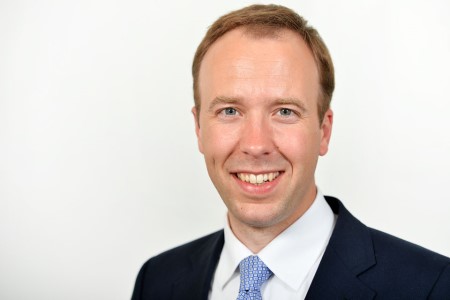 Health and Social Care Secretary Matt Hancock has been threatened with legal action over his claim the government threw a "protective ring" around care homes by the daughter of a man who died from Covid-19, according to media reports.
Sky News said Dr Cathy Gardner, whose 88-year-old father Michael Gibson died in a care home on 3 April, is demanding Hancock (pictured) retracts his claim made during the Downing Street briefing on 15 May that a "protective ring around" care homes "right from the start" of the pandemic.
Lawyers representing Gardner have sent a pre-action letter to Hancock giving him 14 days to respond.
If there is not an adequate response from the Health Secretary, wrote law firm Sinclairslaw, they will begin proceedings for a High Court judicial review.
Sky News reports Gardner wants an acknowledgement from the government that the treatment of care homes up to and during the pandemic was unlawful, including guidelines allowing Covid-19 patients to be discharged from hospitals into care homes untested.
Sky News said the letter sent by Sinclairslaw states Gardner believes "the policies and measures adopted by the health secretary, NHS England and Public Health England have manifestly failed to protect the health, wellbeing and right to life of those residing and working in care homes".
The health department told Sky News it had received Gardner's letter but could not comment further.
Gardner has launched a crowdfunding campaign to support her case.
Other News