Crown Care plans for Chesterfield home granted seal of approval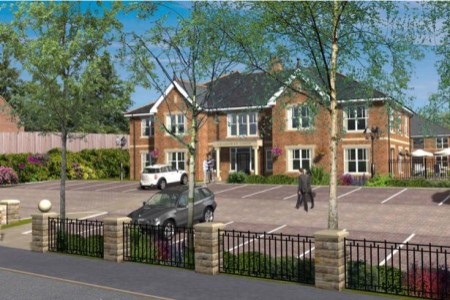 Crown Care has won the right to develop a 64-bed care home on the site of a former public house in the Derbyshire town of Chesterfield.
Chesterfield Borough Council's planning committee gave unanimous approval to the plans by the North Shields developer.
The two-story development on St Augustine's Road will consist of 64 ensuite rooms.
Other features include a café opening onto a communal garden, as well as a bar, salon and garden room areas.
Crown Care said the facility will also provide "destinations within the building to explore and to create interest and stimulation for residents, visitors and staff alike".
The site, located one mile south of Chesterfield centre, is expected to provide employment for up to a total of 70 full- and part-time staff.
Other News