Exemplar out to set north-east example with £2m home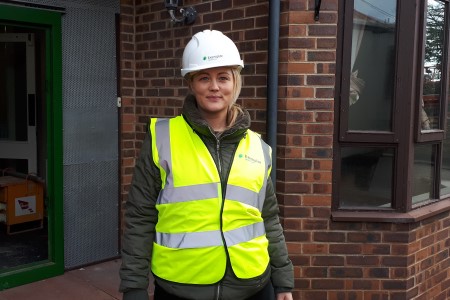 Complex needs care home provider Exemplar Health Care is to open its first facility in north-east England this summer following a £2m investment.
Located on Grainger Park Road in Newcastle's west, Tyne Grange is being built on the site of the former Hillfield nursing home.
The new facility will support 22 younger adults who live with complex needs including neuro-disabilities, Huntington's Disease, brain injury, stroke and others.
Every bedroom will come with an en-suite wet room and there will be two one-bedroom apartments on the ground floor to support more independent living.
Tyne Grange will also feature communal spaces such as landscaped gardens for residents and their visitors.
The care home is recruiting a total of 100 local staff, such as nurses, support workers, administrators, kitchen and domestic team members, and others.
"As well as providing employment opportunities, there are plans in place to help Tyne Grange become part of the local community," said Tyne Grange's commissioning home director Sam Cottam (pictured).
"It's our ambition for Tyne Grange to be a place where we host community events, and where our residents can be part of the community, whether through work placements, local events or volunteering," she added.
Other News