Hancock: Social care reforms 'absolutely must happen'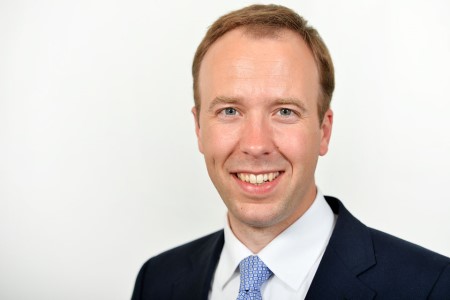 Health Secretary Matt Hancock has told Parliament that the government needs a more co-ordinated policy between health and social care as a result of the Covid-19 pandemic.
Addressing a coronavirus and care homes urgent question in the House of Commons, Hancock said the government has learned some "really big things" about social care and reforms are necessary.
"For instance, it is true that we need to have a more co-ordinated policy between health and social care," he added.
Hancock continued: "These social care reforms, which are long overdue and have not been put in place by governments of all colours, absolutely must happen".
Hancock said partnerships between local authorities, the NHS, clinical commissioning groups, trusts and the integrated care systems are "very important".
"They have worked much better over the last few months than they had hitherto. We need to make sure that that coming together—in a very difficult circumstance, which has broken down boundaries—continues," he added.
The Health Secretary spoke of his frustration that central government has not had the necessary levers to better manage the social care sector during the crisis because responsibility for care homes rests with local councils.
"When it comes to longer-term reform, this does bring a conundrum because the policy levers that I have as Secretary of State are only through councils, which themselves have to then act.
"On the funding side we have seen this challenge. We put in £1.6 billion at the start of this crisis through councils without a ring fence, and there are questions being raised about how much of that has got to the frontline…I think this actually raises a question not just for the crisis but for the longer term.
"When I am held accountable at this Dispatch Box for the actions of local authorities, I can give support, but we do not have the direct levers. We have not even had the direct data flows through to the centre, and we are putting that right too."
Shadow care minister Liz Kendall asked Hancock if the government would provide a guarantee that no provider would collapse because of the virus.
The Health Secretary said the government is "open to...discussions" if more resources than the £600m direct support provided for the care sector are required but he stopped short of pledging a provider guarantee.
Earlier today (19 May), Care England chief executive Martin Green told a health select committee inquiry that care homes should have been prioritised from the start of the pandemic.
"Given care homes are full of people with underlying health conditions I think we should have looked at focusing on where the people who were at most risk were, rather than thinking about particular organisations when we were prioritising where we put our energies," he added.
Other News