Care groups back additional UK government support for sector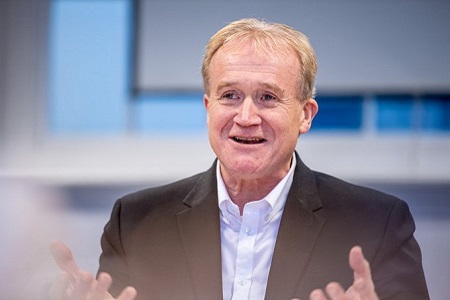 Care providers have backed government promises of extra help for care and nursing homes in the battle against Covid-19.
Health & Social Care Secretary Matt Hancock late last week outlined three steps to support care homes during the pandemic as he pledged to "do everything possible to protect them as long as they are threatened by this virus".
Hancock promised to ensure every care home resident and staff member would be tested for Covid-19 by early June whether they have symptoms or not.
The Health Secretary also pledged a named clinical lead in every care and nursing home in England. In addition, Hancock said there would be liaison with local authorities and sharing of data on coronavirus cases in care homes.
Independent Care Group broadly welcomed the measures but expressed scepticism about the government's capacity to deliver.
"We have had big promises made before and they have not materialised on the front line. We must wait to see if the government delivers this time – our patience is running out and providers are struggling," said chairman Mike Padgham (pictured).
"What we need most of all is to ensure that we can get the testing done, that we can get access to PPE and that we get some financial support to care and nursing homes who are struggling to survive whilst battling Covid-19," he added.
The government measures followed a new £600m Infection Control Fund announced on 13 May to tackle the spread of Covid-19 in care homes.
The fund, which is ringfenced for social care, will be given to local authorities to ensure care homes can continue to halt the spread of coronavirus by helping them cover the costs of implementing measures to reduce transmission
Of the £600m, Scotland will receive £58m, Wales £35m and Northern Ireland £20m.
The allocation shares for each council are calculated as [Number of care home beds * Area Cost Adjustment] / England sum of [Number of care home beds * Area Cost Adjustment]. The Area Cost Adjustment reflects differences in wages and prices in different councils.
The funding will be paid in two equal instalments to local authorities.
Social Care Institute for Excellence's chief executive Kathryn Smith said it is "encouraging" that there are significant steps planned for the situation in care homes.
"We now need to make all care settings fortresses in the fight against Covid-19," she added.
"We know from our research the importance of infection control but the only way the awful headlines can disappear is to make sure that staff have an ongoing supply of protective equipment and training on how to use it effectively; any discharges back to care homes must be considered really carefully; and testing must be regular and reliable."
Other News